Ambassador of the Sultanate of Oman, Mr. Amad Hamood Salim Al Abri and his wife.
The Embassy of Sultanate of Oman in Brasilia celebrated its National Day on November 20 at the Dunia City Hall event place .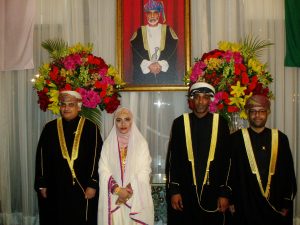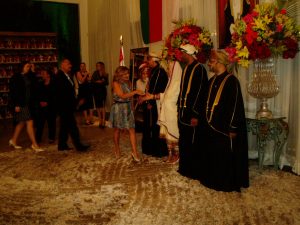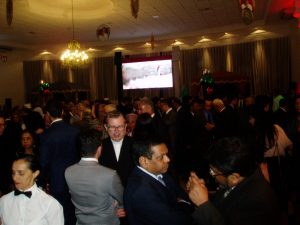 The ambassador of the Sultanate of Oman, Mr. Amad Hamood Salim Al Abri and other diplomats of that country received hundreds of guests. Among the guests there were foreign ambassadors, diplomats, Brazilian authorities, businessmen and members of Brasilia's society. The son of President of Brazil Jair Bolsonaro, Mr. Eduardo Bolsonaro, also attended the important event.
The place was beautifully decorated and the guests fraternized in the social and dinner halls. The anthems of Sultanate of Oman and Brazil were played and then ambassador Amad Hamood Salim Al Abri delivered a speech highlighting the grouth of relations between the two countries. Brazilian authorities also made speeches greeting the Sultanate of Oman.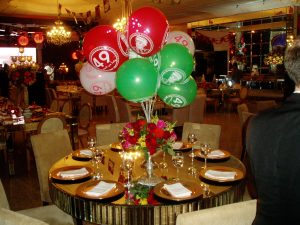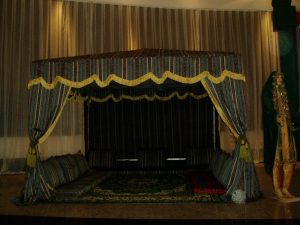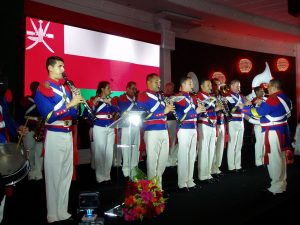 The guests fraternized under an atmosphere of joy and the ambassador Amad Hamood Salim Al Abri was much greeted for the success of such a beautiful celebration.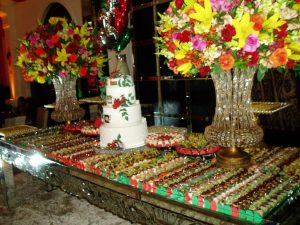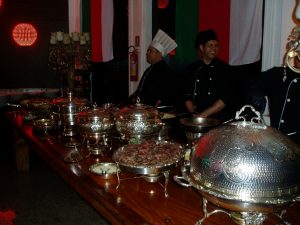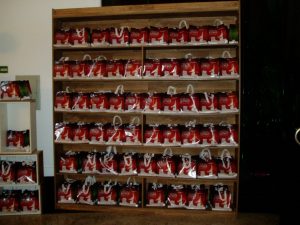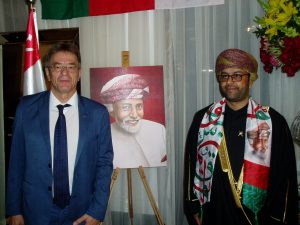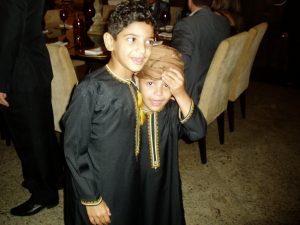 November 18 celebrates the beginning of the Oman Renaissance, represented by the birthday of Sultan Qaboos bin Said Al Said, head of for major changes in the country. Sultan Qaboos bin Said Al Said has ruled Oman since 1970, when he assumed power and began the period known as the "Blessed Renaissance of Oman". Throughout this period, the country has modernized and developed in a harmonious and programmed way, substantially improving national development rates. Since then, the country has enjoyed great political, economic and social stability.
The Sultanate stands out politically for being a country that prioritizes, above all, respect for the principles of non-interference in internal affairs and the permanent pursuit of dialogue between countries, the fostering of peace and peaceful understanding between nations, respect for different cultures and international standards of good living.
Economically, the successive five-year plans established by Sultan Qaboos over the last 49 years have enabled the rapid and balanced development of the country, which today yearns to become the peninsula's commercial and port hub, having as its strength its extensive coast facing the open sea, its modern port infrastructure, the existing road network and the railway being built for this purpose, the tax and financing facilities offered to companies wishing to settle in the country, as well as good traffic and no conflict with all neighboring countries.
Bilateral trade
Brazil and Oman have maintained diplomatic relations since 1974. In 2008, the Brazilian embassy in Muscat was opened, followed by the opening of the Omani embassy in Brasilia in 2010. Bilateral trade grew from US $ 100 million in 2007 to US $ 800 million in 2018. And both countries show interest in expanding flows and diversifying the trade relationship.
Brazilian exports include products such as non-agglomerated iron ore and their concentrates, frozen chicken and steel tubes for well casing. On the other hand, other products are imported into Brazil: petroleum products, fertilizers and building materials.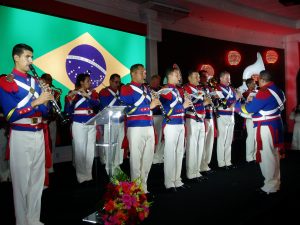 Culture and tourism
Oman has an ancient heritage, as its archaeological sites are still present today. This rich heritage reflects the strong bond that connects Oman to its land and community. It is vivid through customs, arts, traditions, architecture and many other activities such as camel racing, horse racing and bullfighting.
Oman is also famous for its many forts and castles that were built in different times and circumstances. The glorious forts witnessed many wars and important changes in Oman's history. Thus, the sultanate, represented by the Ministry of Culture and Heritage, works to maintain and protect these sites through a series of ongoing renovations and repairs. It also works to facilitate the way to reach and identify these sites.
The sultanate's participation in UNESCO's culture and heritage committee helped protect its heritage from ruin. In addition, the archeology department at Sultan Qaboos University, in cooperation with international delegations, is conducting a series of studies and research related to Oman's cultural heritage. Oman is also endowed with many museums, castles, forts and mosques that enrich its culture.
Oman's culture is rich in customs, traditions and its markets are full of traditional arts. Omanis are famous for their unique folklore such as Razha, Mindan and Aazi, which can be witnessed at weddings, Eid and national celebrations. The Public Authority for handicraft industries oversees the maintenance of this fabulous heritage and tradition at its best and encourages Omanis to continue practicing and teaching them for generations to come. In 2006, Muscat was the designated Cultural Capital for the Arab World, presenting its legacy through events organized throughout the year. Nizwa, moreover, was designated Cultural Capital of the Arab World in 2015, reflecting Oman's deep cultural and historical roots.
THE GUIDE congratulates the Embassy of the Sultanate of Oman for its National Day!
THE GUIDE informs that for free coverage of diplomatic events, the invitations should be sent to:
                               Mr. Pedro Paulo Moreira
                               President Director
                               THE GUIDE Business Consultancy
                               Setor Bancário Sul – SBS, Quadra 02, nº 12, Bloco E
                               Ed. Prime Business, sala 206
                               Brasilia DF CEP 70070-120
If your prefer, send the invitations to the e-mails: pedro@theguide.com.br  or  pedromoreirabsb@gmail.com
Service information:
Located at quadra CLS 410 in Asa Sul, heart of Brasilia, Cioccolateria's main focus is the supply of cakes, desserts, chocolates, souvenirs and mockups for weddings, birthdays, weddings, theme parties, graduations and corporate events. Click here to know it!