Ambassadress of Pakistan, Mrs. Ilva Dayo (center), seen here with Mrs. Tooba Azeem (left) and Mrs. Mehwish Muhammad Ahsan.
The Ambassadress of Pakistan, Mrs. Ilva Dayo, received journalists from the "Associação Brasileira dos Jornalistas e Comunicadores da Área Internacional e Diplomática – ABRAJINTER" (Brazilian Association of Journalists and Comunicators in the International and Diplomatic Area) on May 23rd for a fraternization lunch. 
The event took place at the official residence, located in the Lago Sul neighborhood of Brasília, and was also attended by the wives of diplomats and attachés from the Pakistani embassy. 
The guests got together in the social hall of the residence and after everyone arrived, Ambassadress Ilva Dayo made a presentation about her country, highlighting the history, culture, gastronomy and textile industry. The journalists congratulated the ambassadress for the beautiful presentation. The president of ABRAJINTER, Ms. Fabiana Ceyhan, thanked the invitation and praised the ambassadress for the initiative. 
Afterwards, everyone was invited to enjoy a lunch with typical Pakistani cuisine, highly praised by all.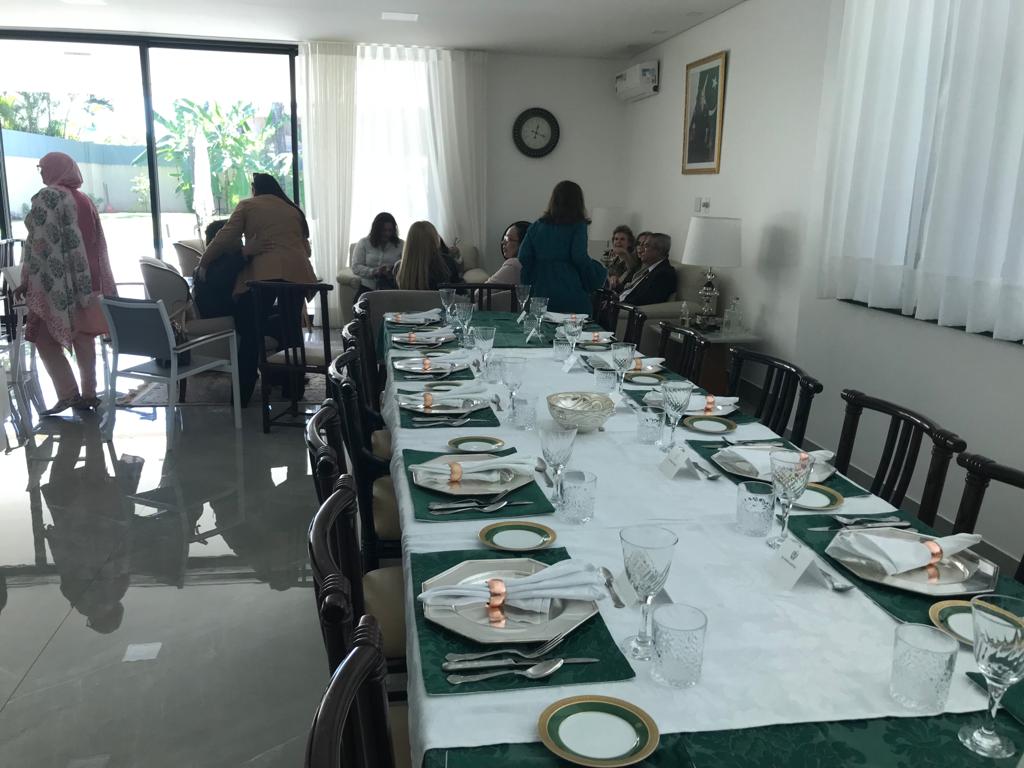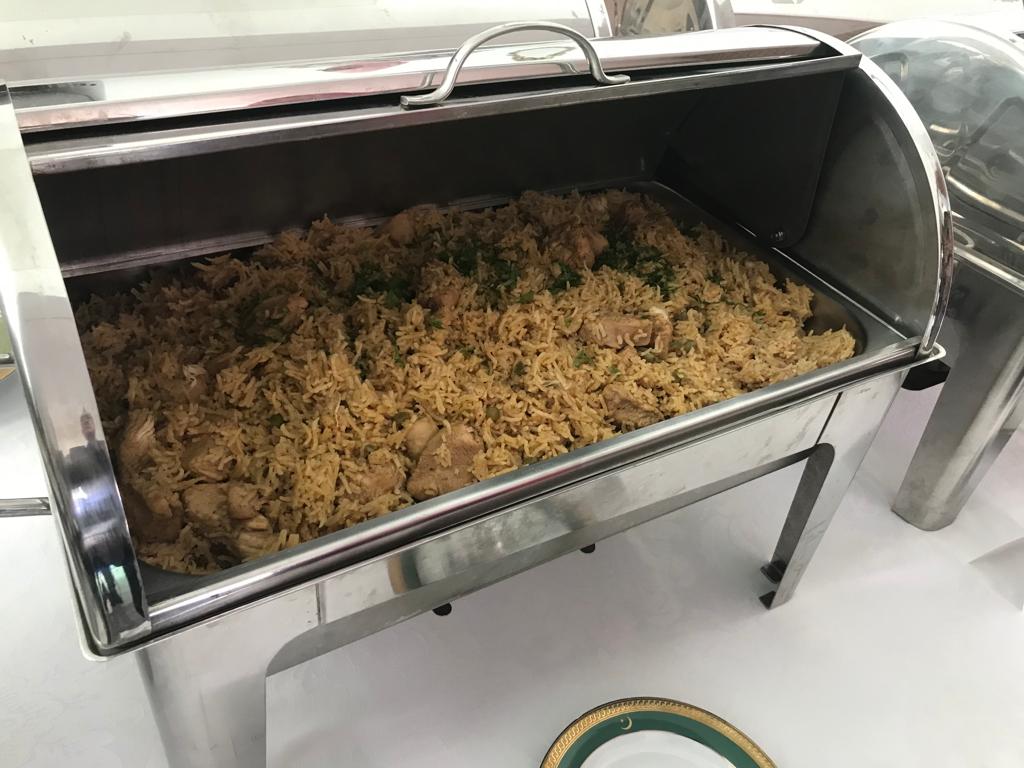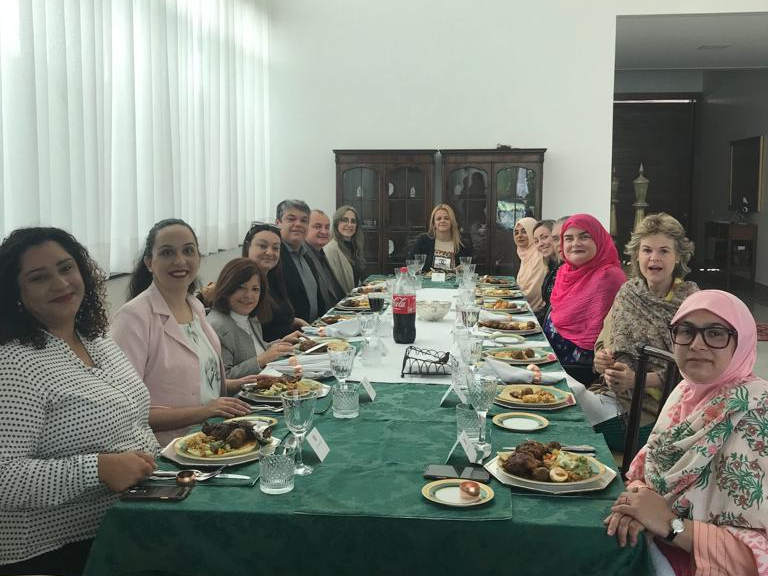 The lunch was a beautiful moment of fellowship and for journalists from various media outlets to learn about Pakistan. At the end, everyone tried Pakistani tea and received gifts and promotional information about that great country. 
THE GUIDE congratulates the Ambassadress of Pakistan, Mrs. Ilva Dayo, for the excellent presentation on Pakistan, as well as congratulating her – along with Mrs. Tooba Azeem and Mrs. Mehwish Muhammad Ahsan – for the beautiful lunch with the cuisine of that beautiful country! 
THE GUIDE informs that for free coverage of diplomatic events, the invitations should be sent to:
Mr. Pedro Paulo Moreira
President Director
THE GUIDE Business Consultancy
SGAN, Quadra 601, Lote H, sala 66, Ed. Ion, Asa Norte, Brasília DF, CEP 70830-018
If your prefer, send the invitations to the e-mails: pedro@theguide.com.br or pedromoreirabsb@gmail.com
THE GUIDE informs:
It is with pleasure that the company Your Best Car – YBC presents itself to the community of foreigners from embassies and international organizations as a premium automotive service and repair shop. The company is highly qualified to work on national and imported car brands and models, including luxury and collector cars.
Click here to know the company YBC – Your Best Car.