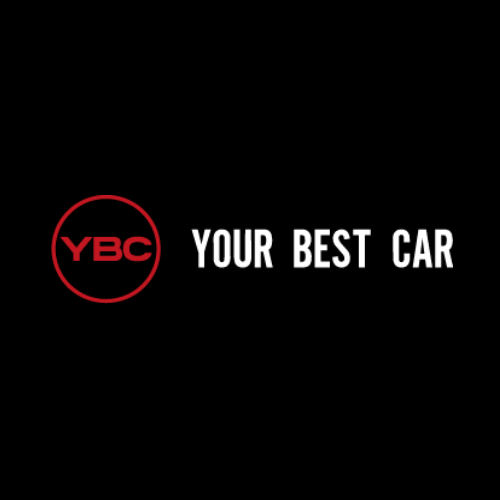 It is with pleasure that the company Your Best Car – YBC presents itself to the community of foreigners from embassies and international organizations as a premium automotive service and repair shop, offering the best to its customers and accommodating all their needs in order to provide a pleasant experience with extreme quality. Our technical capacity and use of genuine parts allow us to perform our service on imported vehicles, even within the factory warranty period.
With the competence to work on national and imported car brands and models, including luxury and collector cars, our company is located in a privileged location in the "Setor de Indústrias e Abastecimento – SIA" (Industry and Supply Sector), fifteen minutes from the "Setor de Embaixadas Sul" (South Embassy Sector) in Brasilia. With ample parking space, YBC occupies an area of ​​2,000 m² and offers differentiated treatment to customers, including service in English, a comfortable reception area and a large area for vehicle maintenance.
With more than 30 years in the market, the experience of being a mechanic workshop has been enhanced, calibrating its focus to achieve the best automotive performance from the customer's point of view. YBC seeks to listen to the customer and understand their needs and expectations, transforming this moment into an experience that can range from immersion in the technical part of the activity to decision-making on the service to be performed.
We are also specialized in the recovery and revitalization of collector cars, positioning ourselves more and more as a national reference for this type of service.
Our team has professionals with over 30 years of experience, specializing in imported vehicles from various brands such as Mercedes-Benz, Audi, BMW, Porsche and Volvo, among others. We also work with vehicles of all national brands.
Our differentials include:
Scheduling: opting for an appointment, a professional will be ready to assist you, without waiting;
Delivery: we pick up and return your car to your home or office, for your comfort;
Free return transport: If you prefer, bring and drop off your vehicle and we will drive you back to your home or work;
Customer area and YBC café: You can wait peacefully in a comfortable space, with Wi-Fi, and a delicious espresso coffee at your disposal.
Get to know our services:
Oil change;
Vehicle overhaul;
Preventive and corrective mechanics;
Electronic check-ups;
Alignment and balancing;
Hygienisation of air conditioning;
Air conditioning maintenance;
Transmission lever oil replacement;
Car bodywork and Paint job;
Hammer and dolly repair;
Cleaning of leather/seat foam;
Paint polishing;
Paint glazing;
Oxy-sanitization;
Tapestry and leather-working.
We are ready to receive you and provide the best service, always with quality, efficiency and speed. We await your contact!
E com prazer que a empresa Your Best Car – YBC se apresenta para a comunidade de embaixadas e organismos internacionais como uma oficina premium, oferecendo o melhor aos seus clientes e acomodando todas as suas necessidades de forma a proporcionar uma experiência agradável e de extrema qualidade. Nossa capacidade técnica e utilização de peças genuínas no permite atender veículos importados, inclusive dentro do período de garantia de fábrica.
Com competência para atender marcas e modelos de automóveis nacionais e importados, incluindo carros de luxo e de colecionadores, nossa empresa tem localização privilegiada no Setor de Indústrias e Abastecimento (SIA), a quinze minutos do Setor de Embaixadas de Brasília. Com amplo estacionamento, a YBC ocupa uma área de 2.000 m² e oferece tratamento diferenciado aos clientes, incluindo atendimento em inglês, confortável recepção e ampla área para manutenção de veículos.
Com mais de 30 anos no mercado, a experiência de ser oficina mecânica foi aprimorada, calibrando seu foco para alcançar o melhor desempenho automotivo do ponto de vista do cliente. A YBC busca ouvir o cliente e entender suas necessidades e expectativas, transformando esse momento em uma experiência que pode envolver desde uma imersão na parte técnica da atividade até a tomada da decisão do serviço a ser efetuado.
Somos também especializados na recuperação e revitalização de carros de colecionadores, nos posicionando cada vez mais como referência nacional para este tipo de serviço.
Nossa equipe conta com profissionais com mais de 30 anos de experiência, especializados em veículos importados de várias marcas como Mercedes-Benz, Audi, BMW, Porsche e Volvo, entre outras. Trabalhamos também com veículos de todas as marcas nacionais.
Nossos diferenciais incluem:
Agendamento: optando por hora marcada, um profissional estará pronto para lhe atender, sem espera;
Delivery: buscamos e devolvemos seu carro em sua casa ou escritório, para seu conforto;
Transporte gratuito de retorno: Se preferir, traga e deixe seu veículo e nós o conduziremos de volta a sua residência ou trabalho;
Espaço cliente e café YBC: Você poderá aguardar tranquilamente em um espaço confortável, com Wi Fi, e um saboroso café expresso à sua disposição.
Conheça nossos serviços;
Troca de óleo;
Revisão;
Mecânica preventiva e corretiva;
Check-ups eletrônicos;
Alinhamento e balanceamento;
Higienização de ar-condicionado;
Manutenção de ar-condicionado;
Substituição de óleo de câmbio;
Funilaria e pintura;
Martelinho de ouro;
Higienização de couros/estofados;
Espelhamento de pintura;
Vitrificação de pintura;
Oxi-sanitização;
Tapeçaria
Estamos prontos para recebê-los e prestar o melhor serviço, sempre com qualidade, eficiência e rapidez. Aguardamos o seu contato!