The National Day of Egypt was celebrated on July 27th, when the embassy of that country received dozens of people for a great celebration. 
Brazilian government officials, foreign ambassadors and diplomats, businessmen, journalists and members of Brasilia's society attended the great event and greeted the ambassador of Egypt in Brazil, Mr. Wael Aboulmagd, and other diplomats and embassy attachés. 
The open-air areas of the embassy were beautifully decorated and a great atmosphere of fellowship enveloped everyone.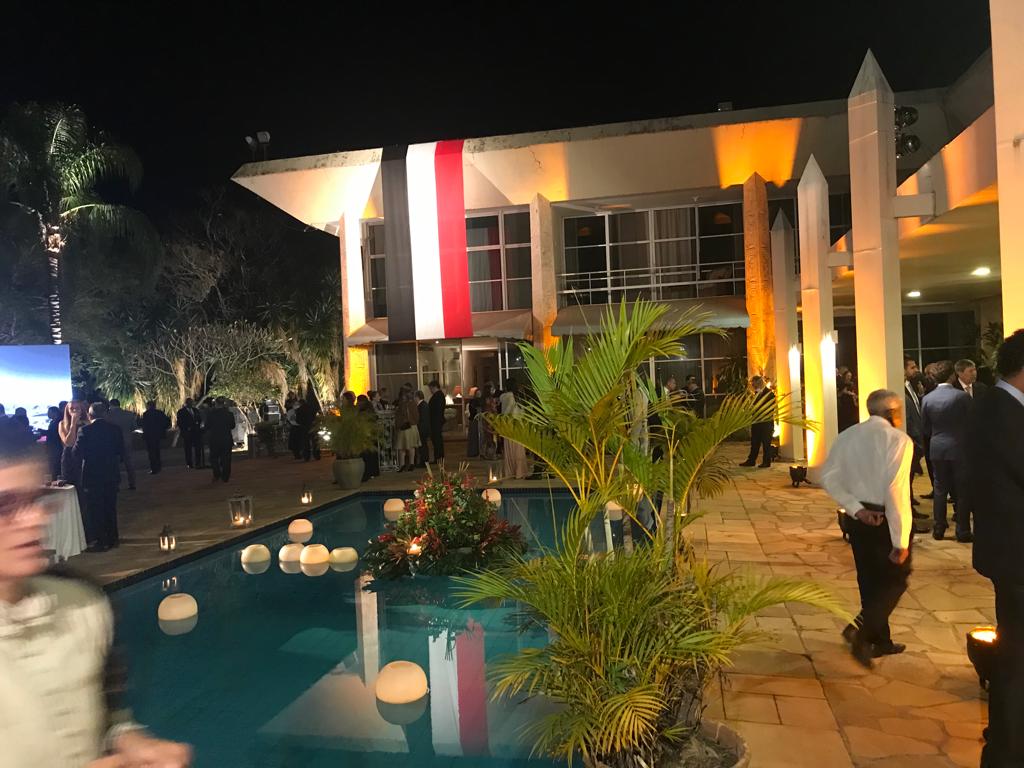 After the arrival of the guests, the anthems of Brazil and Egypt were played by the band of the Fire Department of the Distrito Federal. Then, the ambassador of Egypt delivered a speech welcoming everyone and highlighting the good relations between his country and Brazil, which have generated several bilateral agreements and a growing foreign trade. After the speech, the ambassador invited everyone to a dinner with typical Egyptian cuisine. 
The beautiful celebration will undoubtedly be remembered as one of the most beautiful of the year. Ambassador Wael Aboulmagd and the other members of the embassy received many compliments for the success of the celebration. 
THE GUIDE congratulates the Embassy of Egypt for its National Day! 
THE GUIDE informs that for free coverage of diplomatic events, the invitations should be sent to:
Mr. Pedro Paulo Moreira
President Director
THE GUIDE Business Consultancy
SGAN, Quadra 601, Lote H, sala 66, Ed. Ion, Asa Norte, Brasília DF, CEP 70830-018
If your prefer, send the invitations to the e-mails: pedro@theguide.com.br or pedromoreirabsb@gmail.com
THE GUIDE informs:
AUDI CENTER BRASÍLIA is located in the vicinity of the Brasília Airport and offers members of the community of embassies, consulates and international organizations the most modern vehicles produced by the famous German brand, including fully electric models. Schedule a test drive with our Diplomatic Sales manager and come to know it! 
Click here to know Audi Diplomatic Sales.