Ambassador of Vietnam, Mrs. Pham Thi Kim Hoa delivers a book about the life of the leader Ho Chi Minh to Mr. Pedro Paulo Moreira, CEO of THE GUIDE Business Consultancy.
On May 17th, Vietnam's Ambassador to Brazil, Ms. Pham Thi Kim Hoa, and diplomats from Vietnam in Brazil received guests from the Brazilian press for a dinner to celebrate the 132nd anniversary of the birth of the great leader of national liberation, Ho Chi Minh. 
The event took place at the Embassy of Vietnam, in the Lago Sul neighborhood of Brasília and was attended by members of the "Associação Brasileira dos Jornalistas e Comunicadores da Área Internacional e Diplomatica – ABRAJINTER" (Brazilian Association of Journalists and Comunicators in the International and Diplomatic Area). The guests were shown to the embassy dining hall and upon everyone's arrival, the Ambassador of Vietnam, Ms. Pham Thi Kim Hoa, delivered a quick welcome speech and underscored the importance of her country's great leader, Mr. Ho Chi Minh City, for the beginning of the transformation and great development of their country. She then invited everyone to watch a video about Ho Chi Minh's challenges in making their country independent.  
After the video was shown, everyone was invited to enjoy a dinner with typical Vietnamese foods, including the famous Pho soup. After dinner, everyone tasted teas produced in that beautiful Asian country.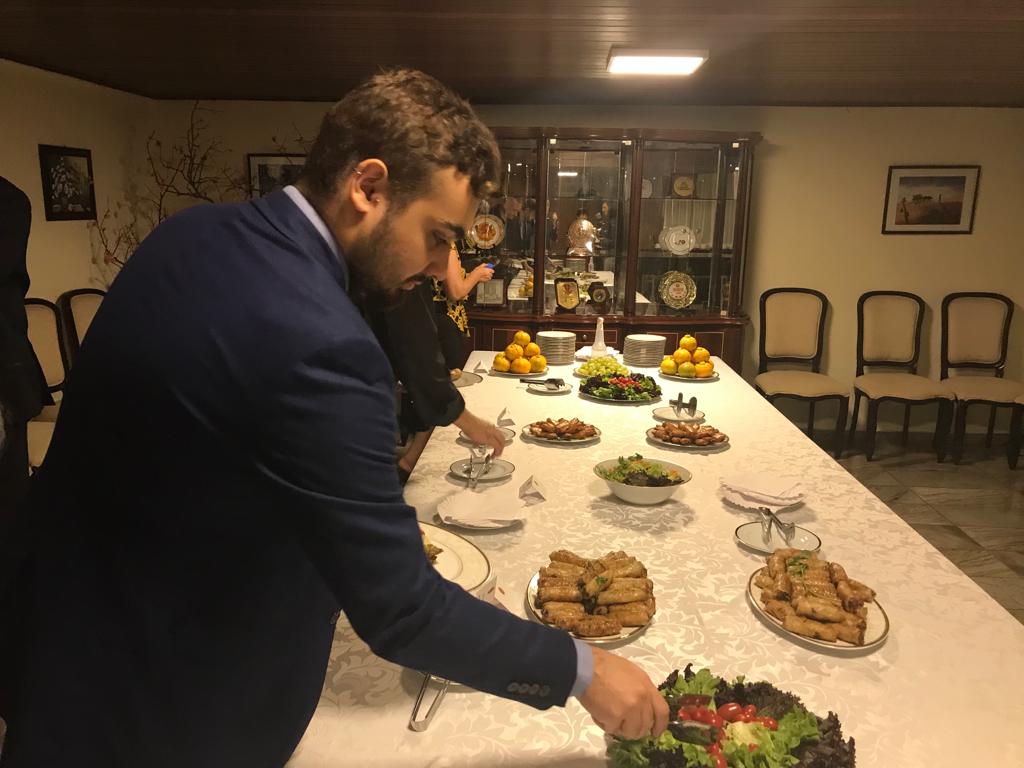 The president of ABRAJINTER, Ms. Fabiana Ceyhan invited the association's board of directors to pay tribute to Ambassador Pham Thi Kim Hoa, who received a certificate for the exemplary exercise of diplomacy. 
At the end, the guests were presented with books about the life of Vietnamese leader Ho Chi Minh. 
THE GUIDE congratulates the Embassy of Vietnam for celebrating the 132nd anniversary of the birth of leader Ho Chi Minh. 
THE GUIDE informs that for free coverage of diplomatic events, the invitations should be sent to:
Mr. Pedro Paulo Moreira
President Director
THE GUIDE Business Consultancy
SGAN, Quadra 601, Lote H, sala 66, Ed. Ion, Asa Norte, Brasília DF, CEP 70830-018
If your prefer, send the invitations to the e-mails: pedro@theguide.com.br or pedromoreirabsb@gmail.com
THE GUIDE informs:
Seafood restaurant Sagrado Mar, in Lago Sul, presents a unique connection between seafood and the temperature of the ember. Immerse yourself in the flavors that Chef Marco Espinoza has prepared in a special Menu. 
Click here to know the seafood restaurant Sagrado Mar.