Ambassador of Belgium, Mr. Patrick Herman (Center), welcomed the guests to the celebration.
The Embassy of Belgium held a musical reception on the evening of June 15th, attended by dozens of guests. The event took place on the occasion of the 2022 edition of the annual conference of all Belgian diplomatic, consular, economic and cultural networks in Brazil. 
Title "Great Brazil", the lively party took place at the official residence of the Kingdom of Belgium. The guests were received by Ambassador Patrick Herman and other Belgian diplomats and taken to the social lounges and open-air areas of the embassy.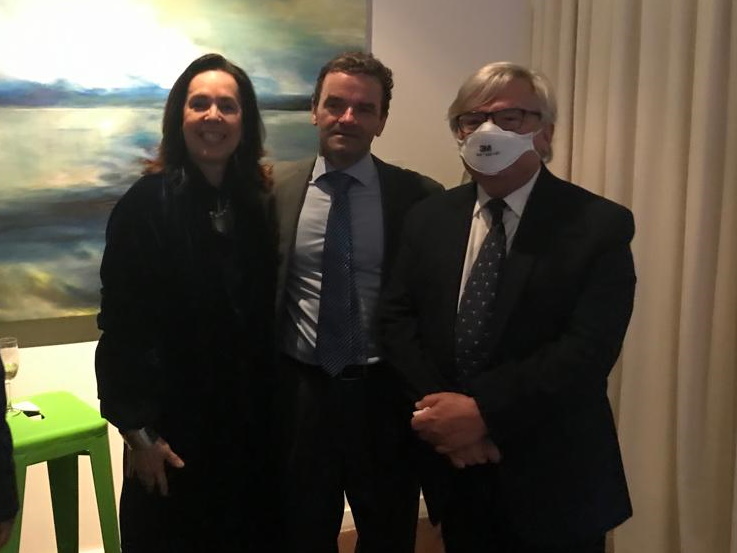 After the arrival of the guests, Ambassador Patrick Herman, along with Belgian consuls in Brazil, welcomed everyone and delivered a speech highlighting his country's growing relations with Brazil. He said he really enjoyed the time he worked in Brazil and announced his departure back to Belgium next month. Everyone applauded and lamented the future departure of one of the friendliest ambassadors in Brasilia.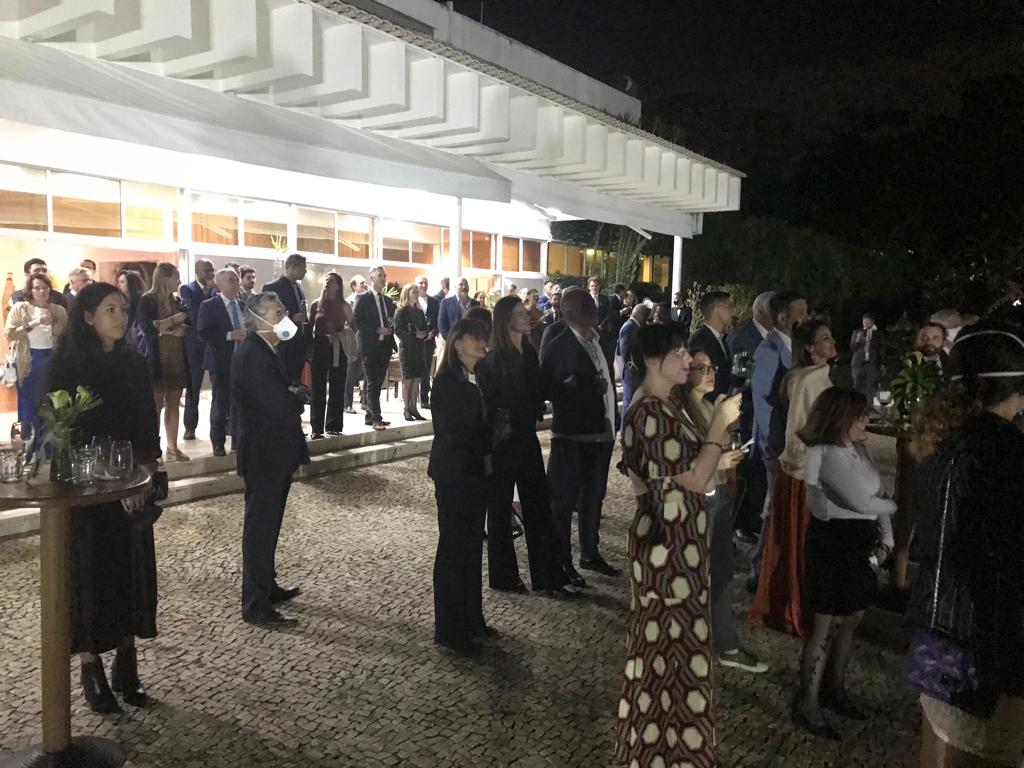 After the speech, the ambassador invited everyone to enjoy the Belgian dinner, beers and chocolates. He announced the presentation of a jazz band in the hall of the residence and everyone enjoyed the party with great music and lots of joy. 
THE GUIDE congratulates Ambassador Patrick Herman for the beautiful event and also for the great work representing Belgium in Brazil. We wish the ambassador much success in his future endeavors. 
THE GUIDE informs that for free coverage of diplomatic events, the invitations should be sent to:
Mr. Pedro Paulo Moreira
President Director
THE GUIDE Business Consultancy
SGAN, Quadra 601, Lote H, sala 66, Ed. Ion, Asa Norte, Brasília DF, CEP 70830-018
If your prefer, send the invitations to the e-mails: pedro@theguide.com.br or pedromoreirabsb@gmail.com
THE GUIDE informs:
It is with pleasure that the company Your Best Car – YBC presents itself to the community of foreigners from embassies and international organizations as a premium automotive service and repair shop. The company is highly qualified to work on national and imported car brands and models, including luxury and collector cars.
Click here to know the company YBC – Your Best Car.