The Group of Spouses of Heads of Mission (GCCM) held the Open House of the Embassies International Fair (Feira Internacional das Embaixadas) in the afternoon of September 12, at the ASCADE Club's Event Center, in Setor de Clubes Sul. The International Embassies Fair will will be held at EXPO Brasilia, Parque da Cidade, Asa Sul, on November 10.
In addition to the committee that made the event, comprised of Spouses of Heads of Mission, there were also ambassadors from various countries, Federal District government authorities, military personnel, entrepreneurs and project supporters. The Federal District Government is one of the supporters of the project and had the first lady of the Federal District, Mrs. Márcia Rollemberg, as representative in the event, besides members of the International Advisory Office.
Business executives of Band News FM, Mr. Diogo Alves and Mr. Cássio Farias
After the arrival of the guests, the GCCM president, Mrs. Miriam Polito, gave a speech highlighting the importance of the Embassies International  Fair for the support of social entities in the Federal District. The first lady from the Federal District, Mrs. Márcia Rollemberg, also delivered a speech and thanked the organizers of such an important event, highlighting the relevance of this International Fair for the assistance of the needy entities contemplated by the program. The speeches were much applauded by the audience.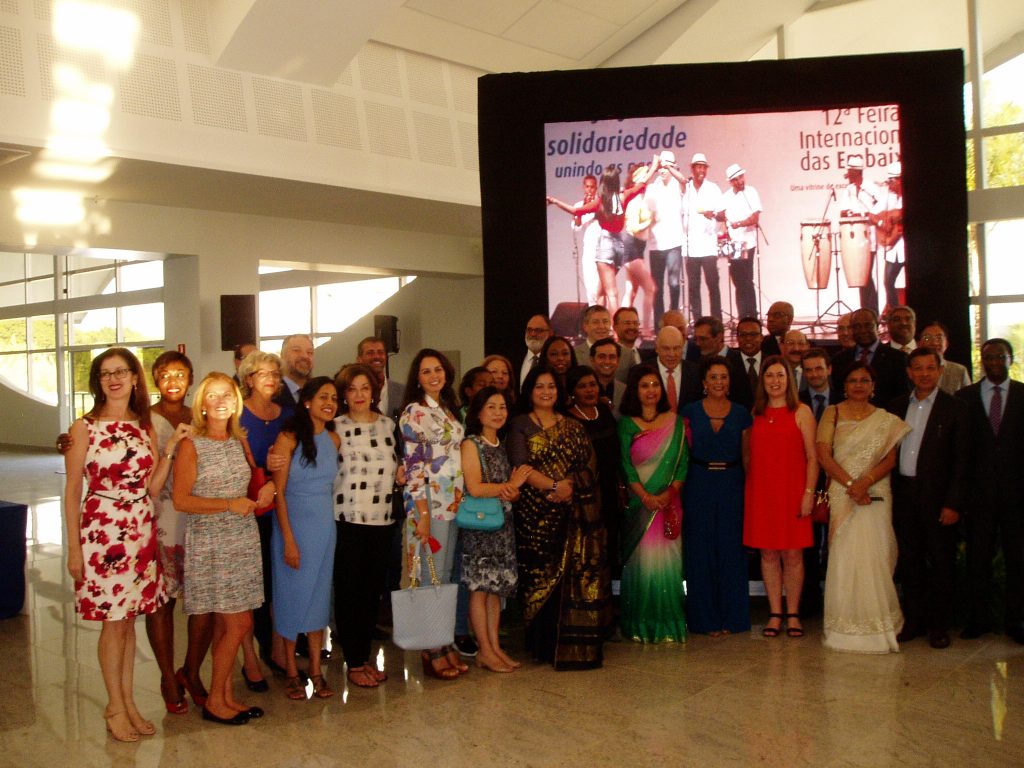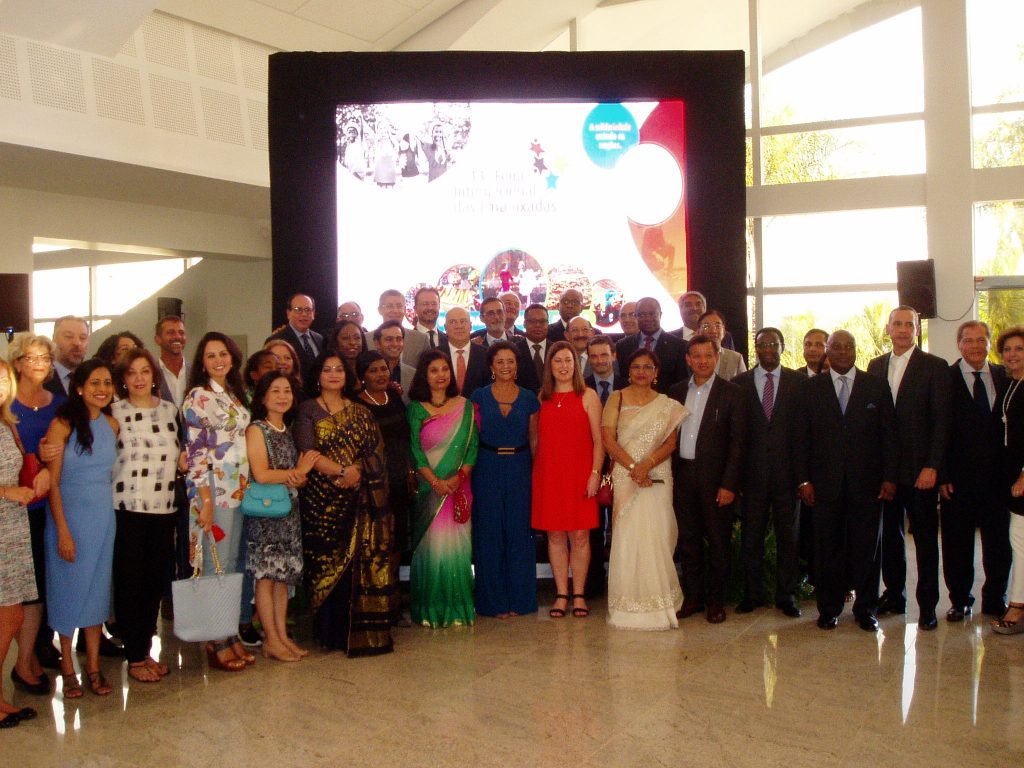 After the speeches, the guests continued their fraternization, also visiting the stands that were set up on the site, with exhibitions of art objects, sculptures and handicrafts from some countries that will participate in the great event, which is becoming a tradition in Brasilia. Thousands of people visit the Feira Internacional das Embaixadas to see the various attractions of the member countries of the international community, based in the capital.
THE GUIDE congratulates the Grupo de Cônjuges dos Chefes de Missão (GCCM) for the success of the event and for its beneficent work toward the deprived entities of Brasilia!