The National Day of Peru was celebrated on August 08, 2018, occasion when hundreds of guest were received by the ambassador of Peru in Brazil, Mr. Vicente Rojas Escalante, diplomats and embassy attachés for a major celebration.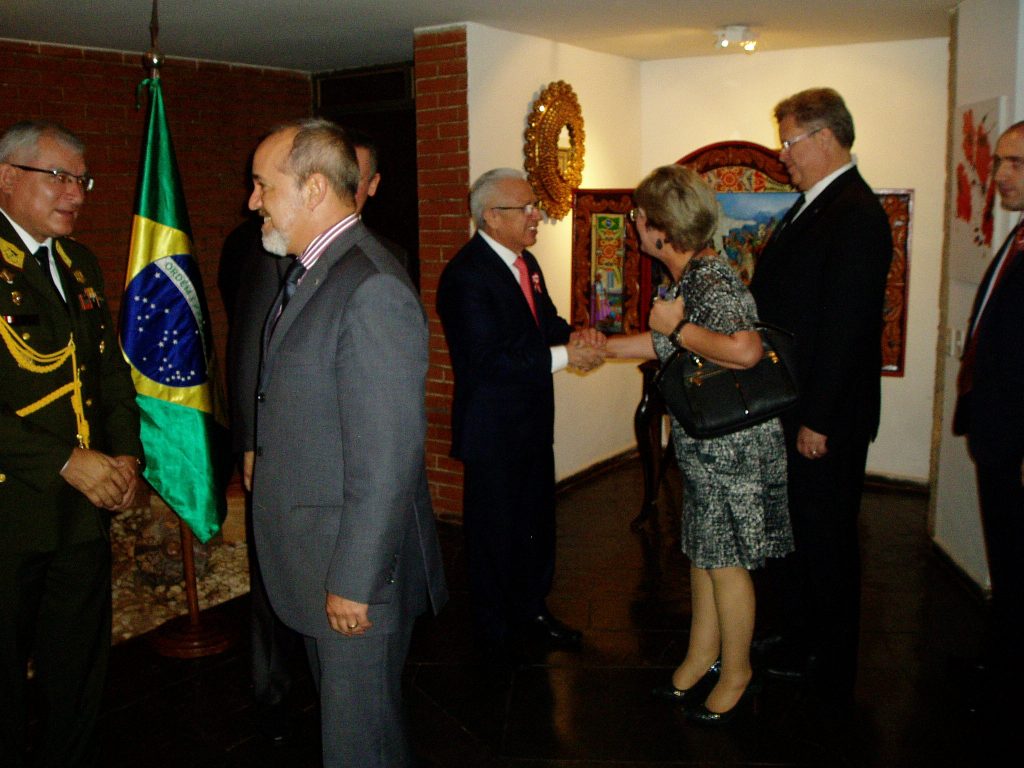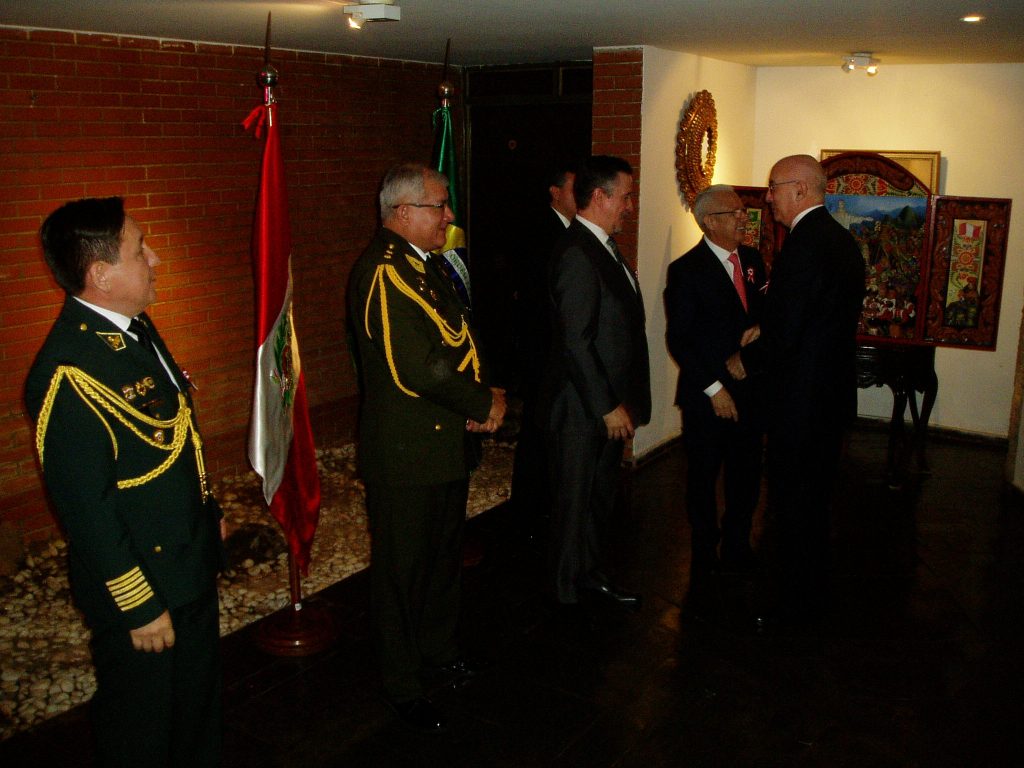 The guests were welcomed in the social halls and open air areas of the embassy. Between the invited guest were Brazilian government officials, ambassadors, diplomats, military, businessmen and members of the society of Brasilia.
The ambassador of Peru, Mr. Vicente Rojas Escalante, gave a greeting speech thanking all the guests for the presence in the event. After his speech, the representative of Brazilian government in the event, General Secretary of Brazilian Foreign Affairs Ministry, Ambassador Marcos Galvão, gave a speech congratulating the ambassador and highlighting the strong relations of Brazil and Peru. Following the speeches, all guests watched the exhibition of a video of the Brazilian tennis player Gustavo Kuerten congratulating Peru on the passage of its national date.
The guests also attended a beautiful presentation of a children's choir, which, with a lot of talent, sang the national anthems of Brazil and Peru.
The guests then fraternized with the diplomats and members of the Peruvian community in Brasília and all greeted the ambassador Vicente Rojas Escalante for the beautiful celebration.
THE GUIDE congratulates the Peruvian Embassy on the passage of its national date!
THE GUIDE informs that, for coverage of diplomatic events, the invitations should be sent to the e-mail pedro@theguide.com.br