On the night of November 19, 2018, the celebration for the 48th anniversary of the Sultanate of Oman took place at Dúnia City Hall event venue, in the Lago Sul district of Brasilia. At the occasion, hundreds of people attended the invitation of Ambassador Amad Hamood Salim Al-Abri to honor such an important event.
Ambassador Al Abri, along with diplomats from the Oman embassy, ​​received greetings from the guests at the entrance of the social hall, which was beautifully decorated with flowers, lights and fabrics in the flag colors of that beautiful country.
Ambassadors, diplomats, military attachés, representatives of the Brazilian society, businessmen and journalists, as well as ministers, diplomats and politicians representing the Brazilian government were among the guests.
The national anthems of Oman and Brazil were played by the Military Band of the Brazilian National Guard and then Ambassador Al Abri gave a speech thanking everyone for their presence at the event and emphasizing the diplomatic relations between Brazil and Oman. His speech was applauded by all the guests. Ambassador Ligia Maria Scherer, director of the Middle East Department of the Brazilian Ministry of Foreign Affairs and Brazilian Senator Fernando Collor also spoke and emphasized the growth of bilateral relations between the two countries. Other representatives of the Brazilian government at the event were the Ministers Marcos Jorge Lima, of Foreign Commerce and Industry and Torquato Jardim, of Justice.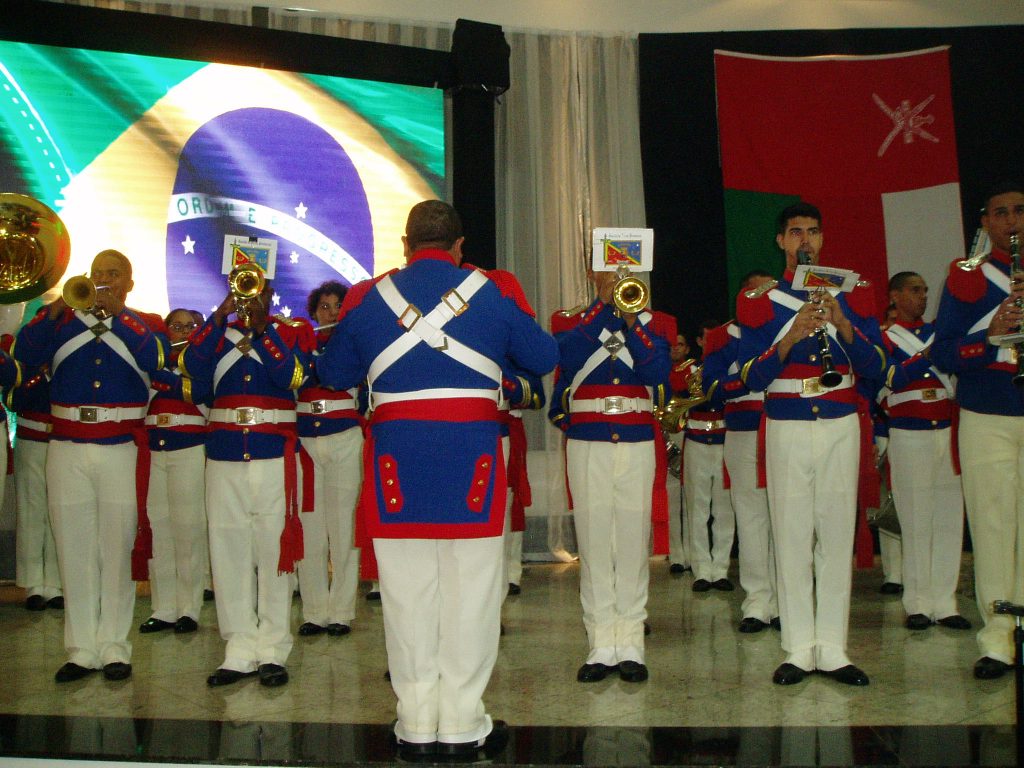 After the speeches, ambassador Amad Hamood Salim Al-Abri and the Brazilian Government representatives cut together a cake celebrating the union of their countries. Then, the ambassador invited everyone to the dining room where typical dishes of Arabic cuisine were served. The ambiance was richly decorated and the decor included typical tents and mannequins in typical Oman dresses. Another attraction was the possibility of the guests doing henna tattoos. An exhibition displaying photographs of the country and telling the history of Oman and the Sultanate was prepared for the visit of the guests and screens in the halls were displaying videos of the natural and cultural riches of Oman.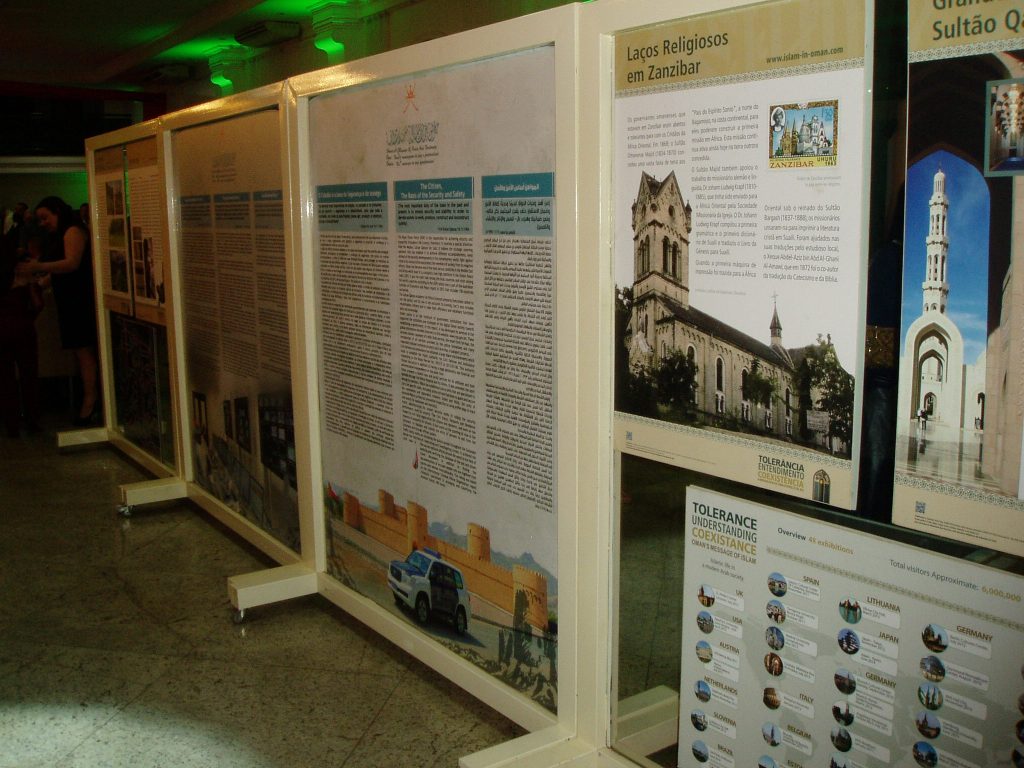 After the dinner the guests could still taste the cake and delicious sweets as deserts. Every aspect of the event was reminiscent of the culture of Oman. At the end of the event, the guests congratulated Ambassador Al Abri for the National Date of his country and for the perfect organization of such a beautiful event.
At the exit hall, it was offered a coffee and tea table for the guests. In addition, the guests received as gift a book entitled "Un Reformador en el Trono" talking about the Sultan Qabus bin Sa'id Al Sa'id and how society is developing and consolidating in the Sultanate of Oman and souvenirs of that great celebration event.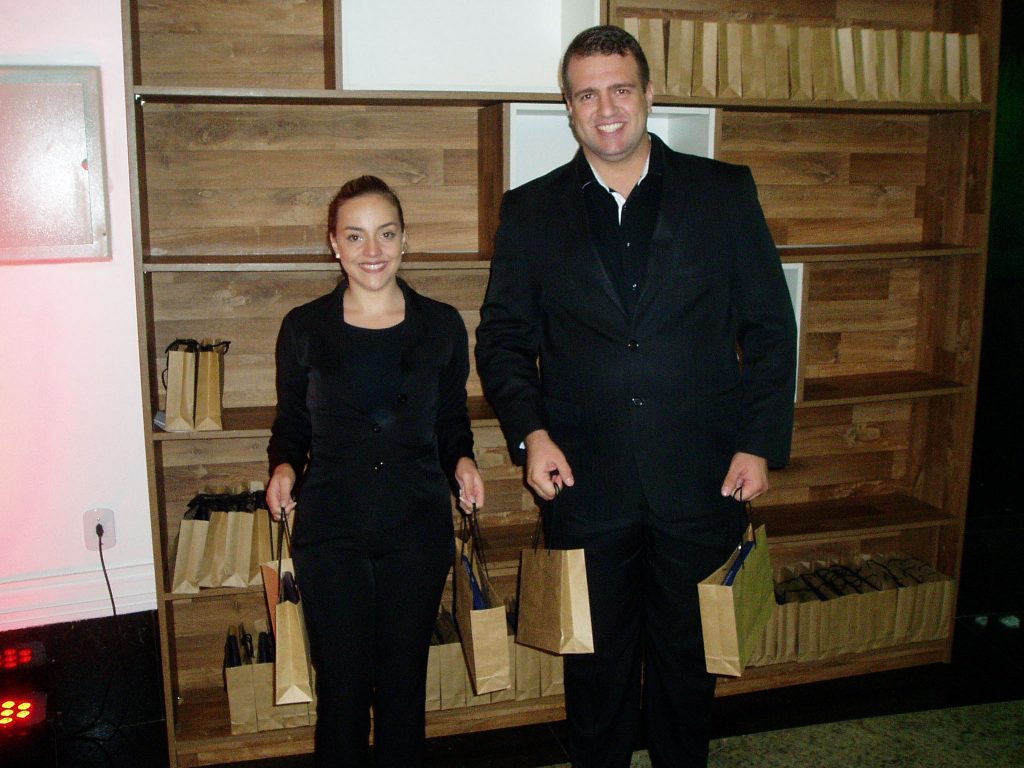 THE GUIDE congratulates the Embassy of Oman for its National Day!
THE GUIDE informs that for free coverage of diplomatic events, the invitations should be sent to:
            Mr. Pedro Paulo Moreira
            President Director
            THE GUIDE Business Consultancy 
            SHIS QI 09, Bloco A, Sala 101
            Lago Sul 
            Brasília, DF,  71625-171
            Or to the e-mail pedro@theguide.com.br