Ambassador of Romania, Mr. Stefan Mera and Ambassadress Ligia Mera
The Romanian Embassy welcomed members of the press and media in the month of April to present points of the Romanian program to the Presidency of the Council of the European Union – held from January to June this year – as well as to present to the Brazilian people how is the celebration of one of the largest manifestations of faith of the Romanian people: The Easter.
The invited journalists were from various media outlets in Brazil. All were welcomed by the Romanian ambassador, Mr. Stefan Mera and his wife, Ambassadress Ligia Mera. The guests went to one of the embassy's social halls, where the ambassador made a presentation on that Romania's important historical moment, as well as emphasizing the beauty and religious strength of Easter for Romanians.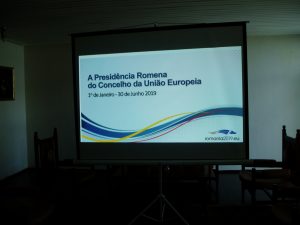 After the ambassador's presentation, everyone was invited to the embassy's dining room, where a table decorated with Romanian Easter dishes was prepared for everyone. Ambassadress Ligia Mera explained about the tradition of painting Easter eggs and also about the typical cuisine of her country.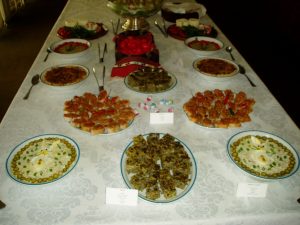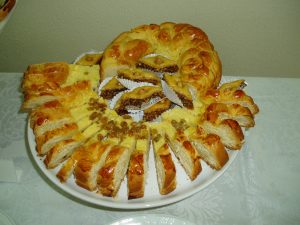 Members of the press tasted the delicious Romanian dishes in the open-air area of the embassy. The event had also the tasting of wines from that beautiful country in Europe. Under a greatl atmosphere of fellowship, Ambassador Stefan Mera, Ambassadress Ligia Mera and  other members of the Romanian embassy received the compliments of all guests for the success of the beautiful event.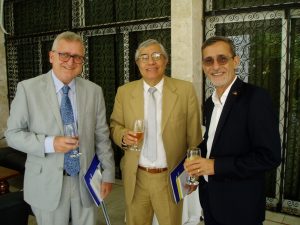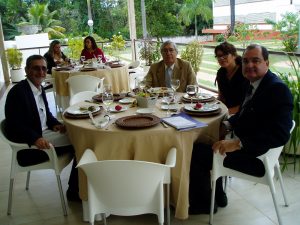 In the same month of April, the Brazilian press and the general public were able to attend the performance of the Claudio Santoro National Theater Symphony Orchestra, which presented the Romanian Concert, with works by Grigoras Dinicu, Constantin Dumitrescu and Grigoras Dinicu. The beautiful musical performance was one of the celebration events for Romania's passage in the Presidency of the Council of the European Union.
THE GUIDE congratulates the Romanian ambassador, Mr. Stefan Mera, the ambassadress Ligia Mera, and Romanian diplomats and embassy members for holding the beautiful events!
THE GUIDE informs that for free coverage of diplomatic events, the invitations should be sent to:
                               Mr. Pedro Paulo Moreira
                               President Director
                               THE GUIDE Business Consultancy
                               Setor Bancário Sul – SBS, Quadra 02, nº 12, Bloco E
                               Ed. Prime Business, sala 206
                               Brasilia DF CEP 70070-120
If your prefer, send the invitations to the e-mails: pedro@theguide.com.br  or  pedromoreirabsb@gmail.com
Service information: O Acre Aqui Produtos da Amazônia  (O Acre Aqui Amazon Products) is a store  focused on the trade of 100% sustainable, organic and handcrafted products from the Amazon Region. Discover products of rare beauty that are perfect for those who want to take as souvenir, in a sustainable way, a piece of the Brazilian Amazon Region. Click here to know the store.