Ambassador of India in Brazil, Mr. Suresh K. Reddy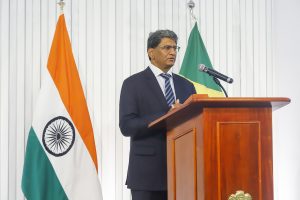 On September 28, the Embassy of India held the Media Outreach Event, an event presenting the diverse potentials of that beautiful country.

Journalists watched videos with beautiful images of India.
Journalists and representatives of the Brazilian press attended the event and were received by India's new ambassador in Brazil, Mr. Suresh K. Reddy, in addition to other Indian diplomats.

New ambassador of India in Brazil, Mr. Suresh K. Reddy (Right) and President of THE GUIDE Business Consultancy, Mr Pedro Paulo Moreira.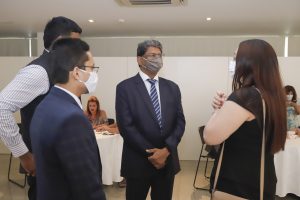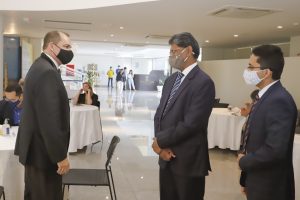 The ambassador spoke to the journalists and after everyone's arrival, the presentation began. The Second Secretary of the embassy, ​​Dr. Arjun Deore, welcomed everyone and presented information about the career of the new ambassador, who has a diplomatic career of almost thirty years. He then invited Ambassador Reddy to start presenting information regarding India.
The ambassador presented data on the importance of India in various world scenarios. He demonstrated his country's economic growth and potential, also highlighting the growing relations with Brazil.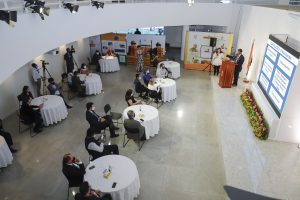 Other subjects presented to the press were the areas where there will be growth in bilateral relations with Brazil and also the situation in India in relation to COVID-19. One of the highlights was India's search for a vaccine against COVID-19. The vaccine is expected to cost only 3.00 USD.
The journalists applauded the ambassador for his presentation with objectivity and mastery over various subjects. After the presentation, everyone was invited for a lunch with typical Indian dishes.

Guests enjoyed exquisite dishes of India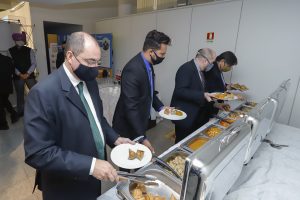 The guests got together during lunch and congratulated the diplomats of the embassy of India for the enlightning event.
After the event, guests received gift bags containing books about India.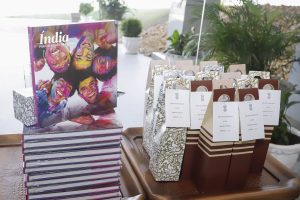 THE GUIDE congratulates the Embassy of India on the success of the Media Outreach Event!
THE GUIDE informs that for free coverage of diplomatic events, the invitations should be sent to:
Mr. Pedro Paulo Moreira
President Director
THE GUIDE Business Consultancy
SGAN, Quadra 601, Lote H, sala 66, Ed. Ion, Asa Norte, Brasília DF, CEP 70830-018
If your prefer, send the invitations to the e-mails: pedro@theguide.com.br or pedromoreirabsb@gmail.com
THE GUIDE informs:
We highly recommend Dr. Tamara Passos as a doctor specialized in Family Medicine and able to provide assistance to members of the diplomatic corps in Brasilia, in the English, Spanish, and Portuguese languages. 
With over 15 years' experience, Dr. Passos can attend to you and your family in the comfort of your home.
Visit https://theguide.com.br/services/doctor-tamara-passos/ and learn more about  family medicine and the experience of Dr. Tamara Passos.
Dr. TAMARA PASSOS
(CRM-DF 20.174)
Phone and WhatsApp: (61) 99832-4782