On the evening of October 25 2018, dozens of guests were welcomed at the Embassy of Slovakia by ambassador Milan Cigáň and the ambassador of the Czech Republic, Mrs. Sandra Lang Linkensederová, to celebrate the 100th anniversary of the founding of Czechoslovakia. The ambassadors of the two countries together with their respective spouses and military attachés received the greetings for such an important date.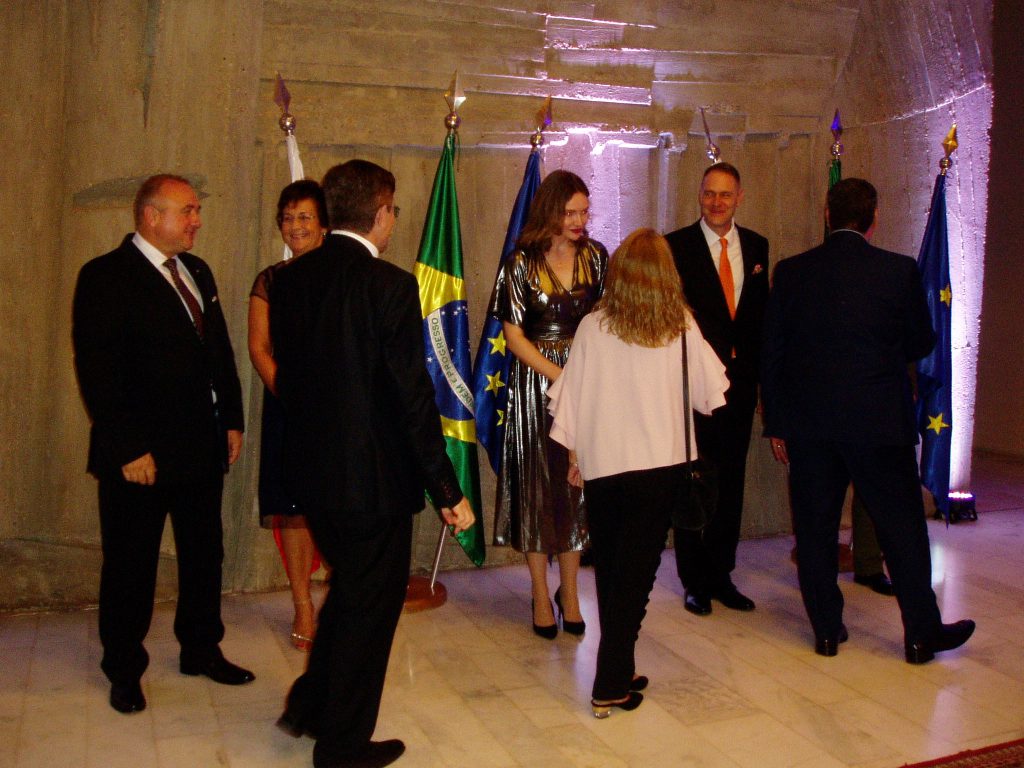 The guests fraternized in the embassy halls that were specially prepared for the occasion, one of which featured an exhibition highlighting Czechoslovakia's legacy to the world and its cultural heritages.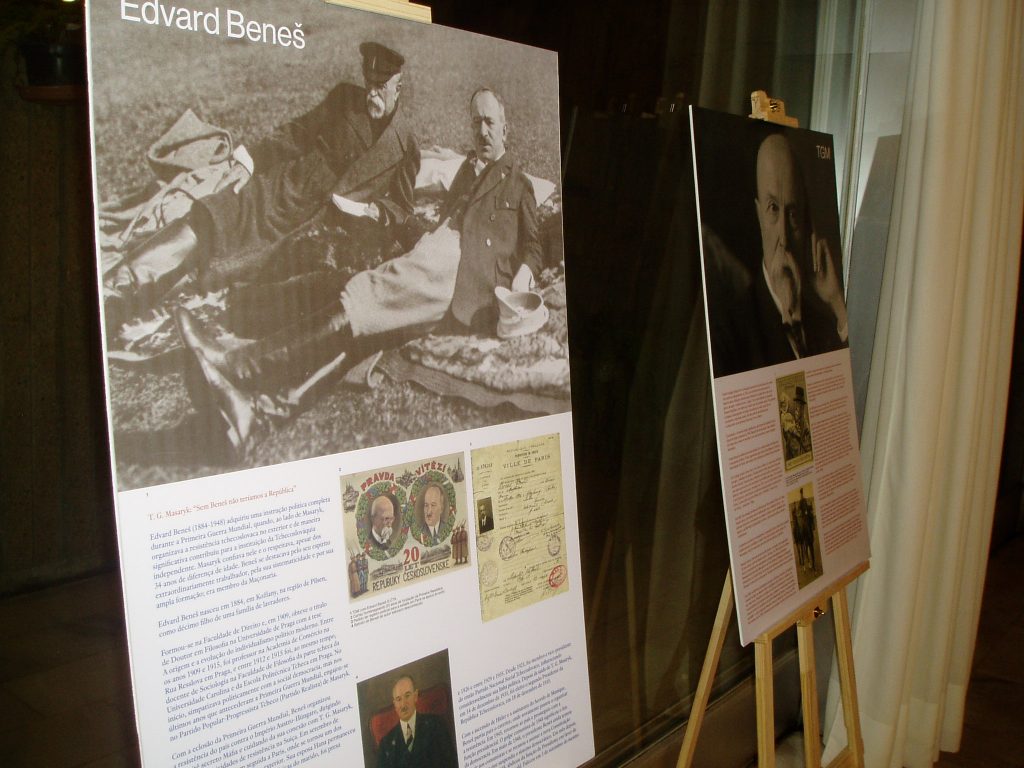 Among the guests there were ambassadors, diplomats, military attachés from many countries, representatives of Brasília society, businessmen and representatives of the Brazilian government.
The national anthems of the Czech Republic, Slovakia and Brazil were beautifully interpreted by the singer Ariadna Moreira, who also sang the anthems in their native languages, adding refinement and sophistication to the presentation. Ambassador Cigáň gave a brief speech emphasizing the importance of Czechoslovakia and the friendly relations of the two countries after their separation.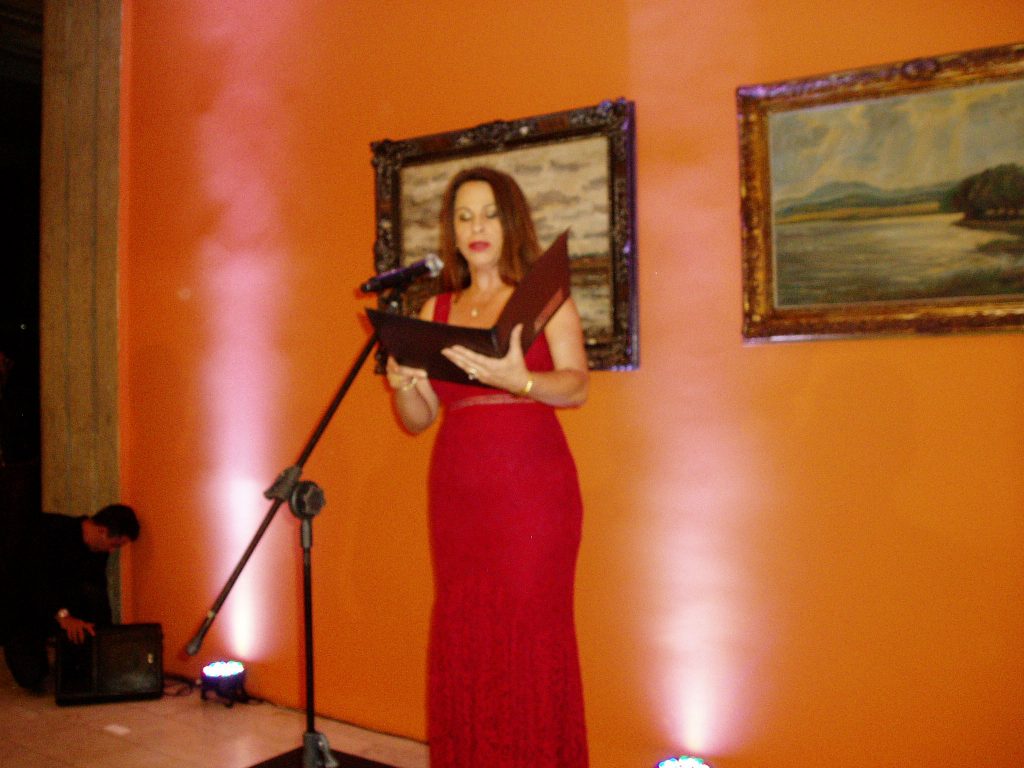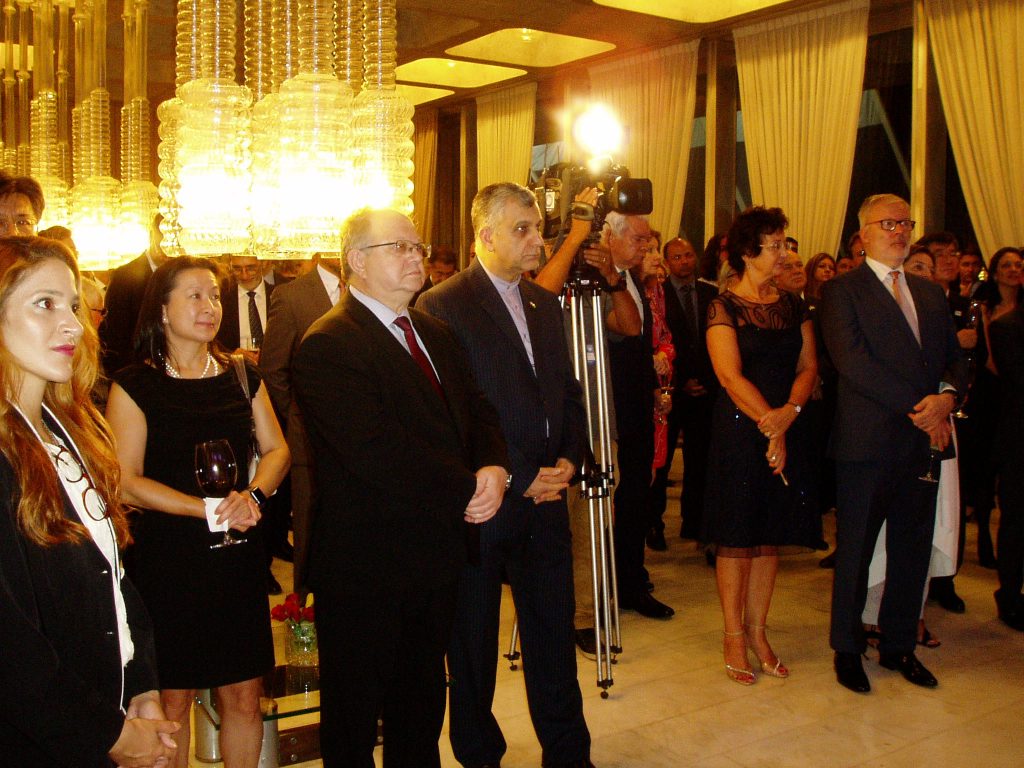 Ambassador Linkensederová also gave another speech highlighting the relations of the Czech Republic with Slovakia and both with Brazil. Then there was a farewell homage to ambassador Cigáň, who is ending his mission in Brazil. At the occasion, the singer Ariadna Moreira returned to the stage to sing the song "Aquarela do Brasil" by João Gilberto.
There was also a dance performance typical of Czechoslovakia with the participation of the guests. During the event typical dishes from both countries were served, as well as wines, champagnes and other drinks. There was also a table with coffee, tea, sweets and biscuits for the guests to taste at the end of the event.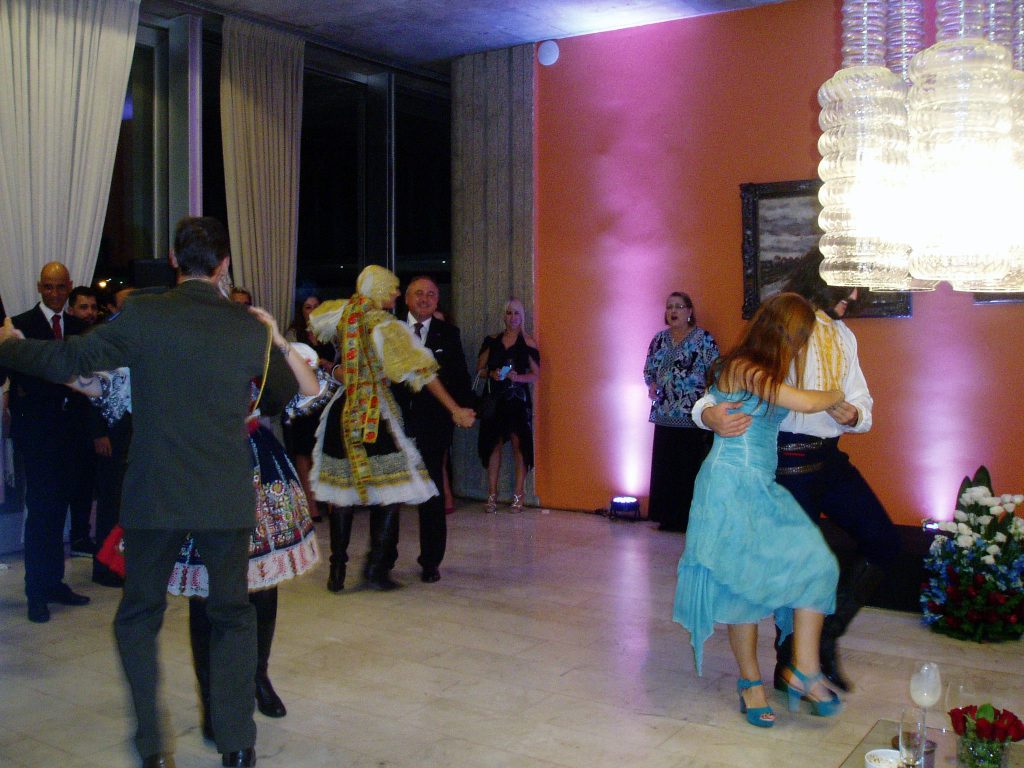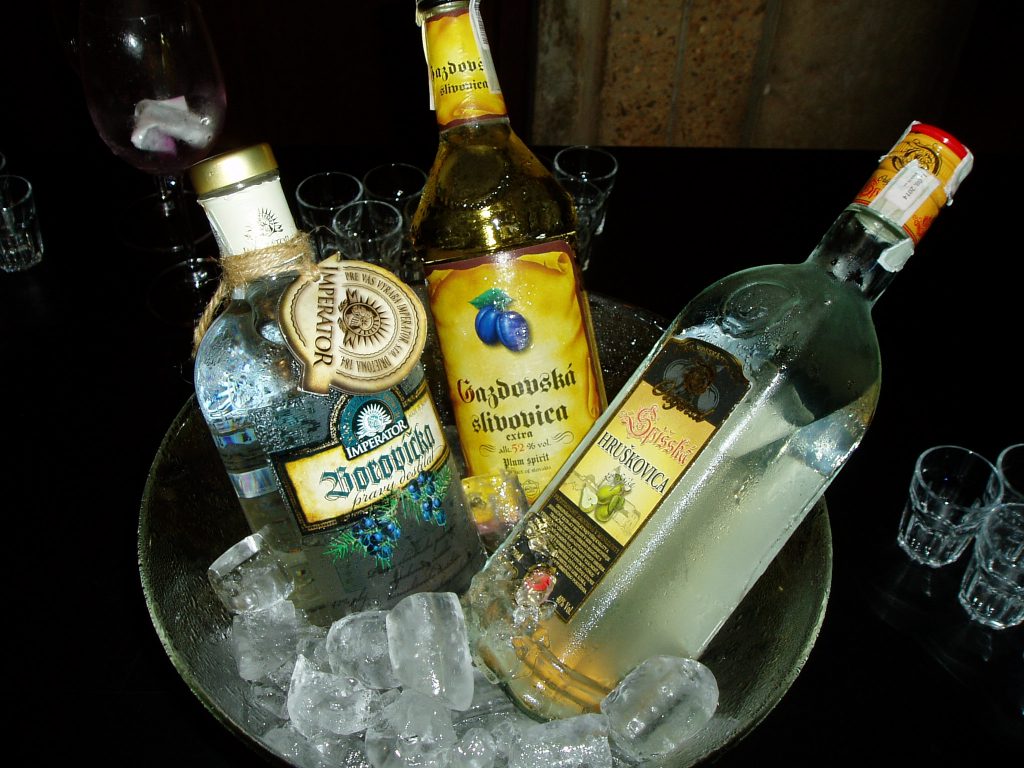 The guests congratulated Ambassador Cigáň along with Ambassador Linkensederová for the commemoration of the National Date and for the organization of such a beautiful event.
THE GUIDE congratulates the Embassy of the Czech Republic and the Embassy of Slovakia for their  National Days!
THE GUIDE informs that for free coverage of diplomatic events, the invitations should be sent to:
            Mr. Pedro Paulo Moreira
            President Director
            THE GUIDE Business Consultancy 
            SHIS QI 09, Bloco A, Sala 108
            Lago Sul 
            Brasília, DF,  71625-171
            Or to the e-mail pedro@theguide.com.br