Nigeria's National Day was celebrated on October 15, 2021. Dozens of guests attended a special dinner for the occasion that also celebrated the receiving of the credentials of Nigeria's new ambassador to Brazil, Professor Muhammad Makarfi Ahmad.
The beautiful event took place at the "Clube Naval de Brasília" (Navy Club of Brasilia), in the "Setor de Clubes Sul" (South Club Sector) of the capital. The embassy decorated the dining room with objects of Nigerian art, as well as projected videos about that outstanding African country.
The guests were welcomed by the new ambassador and by diplomats and military attaches from Nigeria. Foreign ambassadors, Brazilian government officials, businessmen, journalists and members of Brasilia society attended to congratulate Nigeria on its national day. The beautiful get-together took place in the dining room and on the large balconies of the club, with a beautiful view of the Lake Paranoá.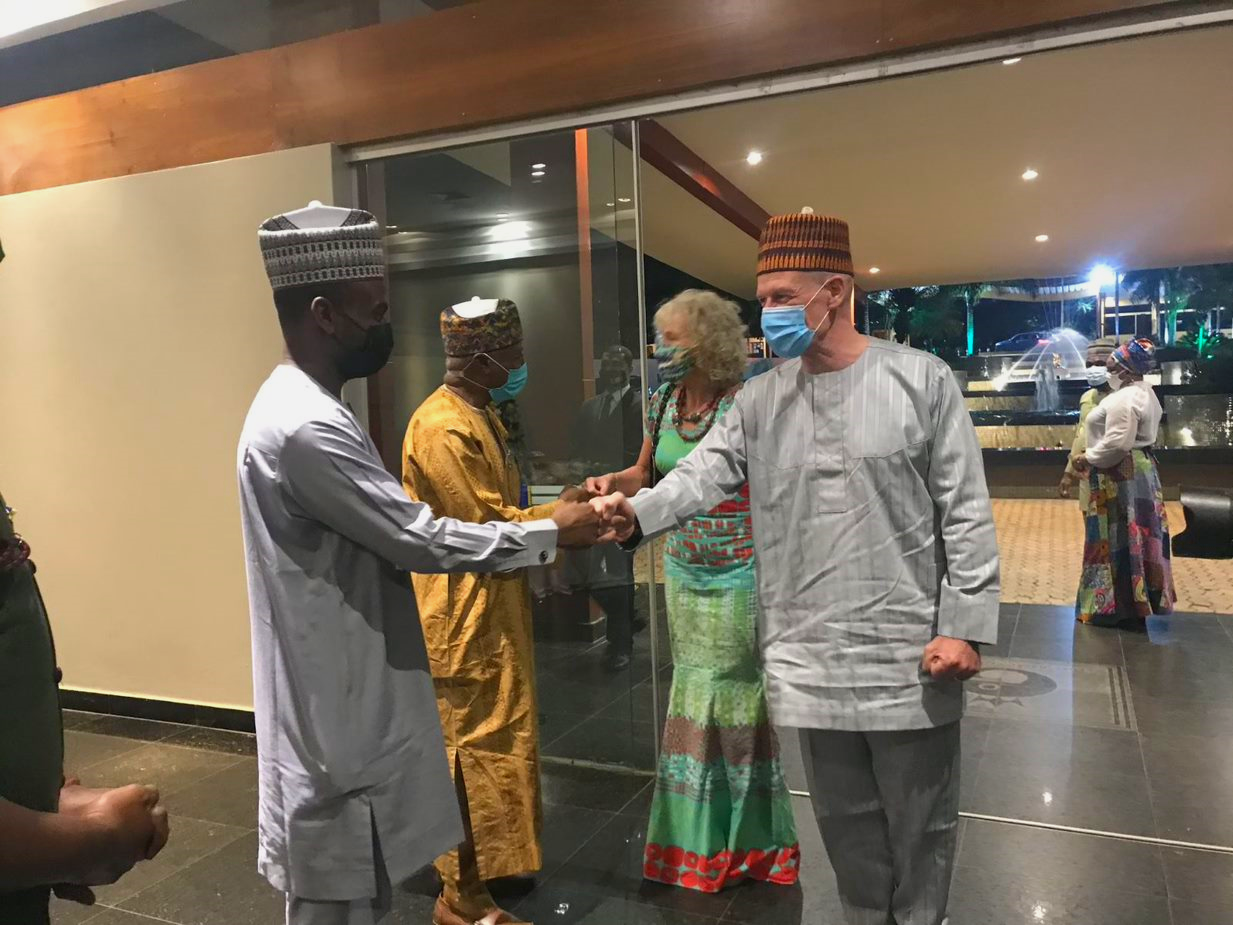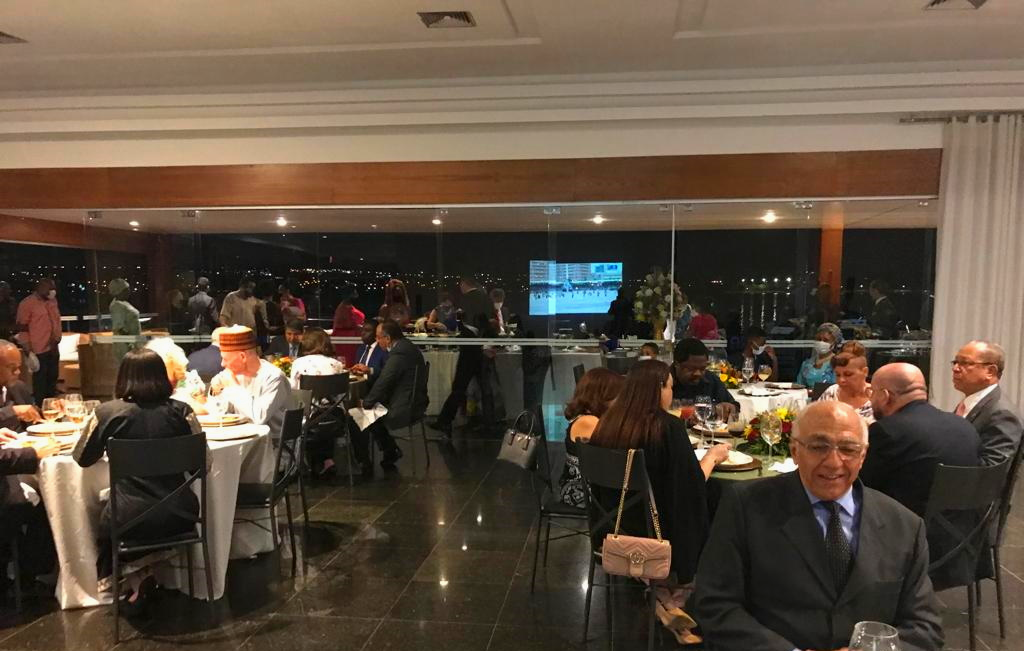 After the guests arrived, the ceremony began with anthems of Brazil and Nigeria, followed by a welcome speech by the new ambassador, Professor Muhammad Makarfi Ahmad, which highlighted the strong and growing relations between his country and Brazil. His speech was highly applauded by everyone.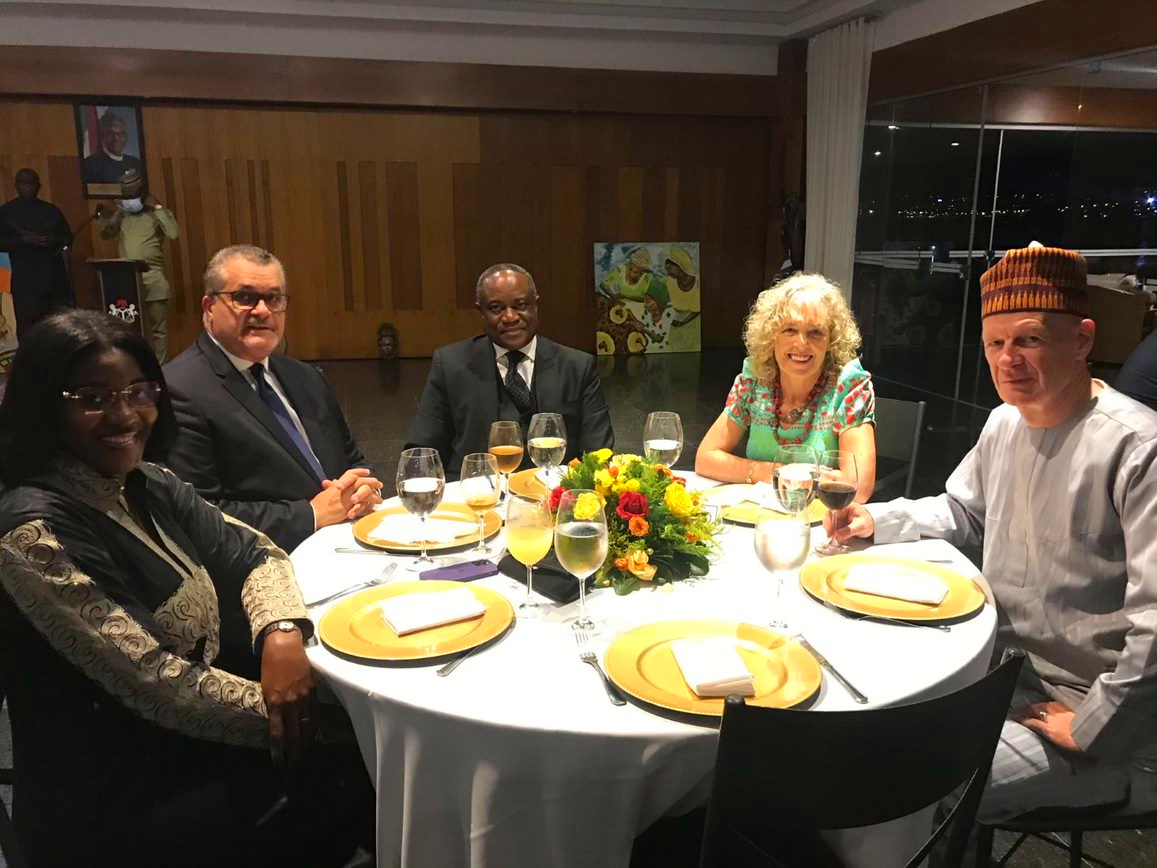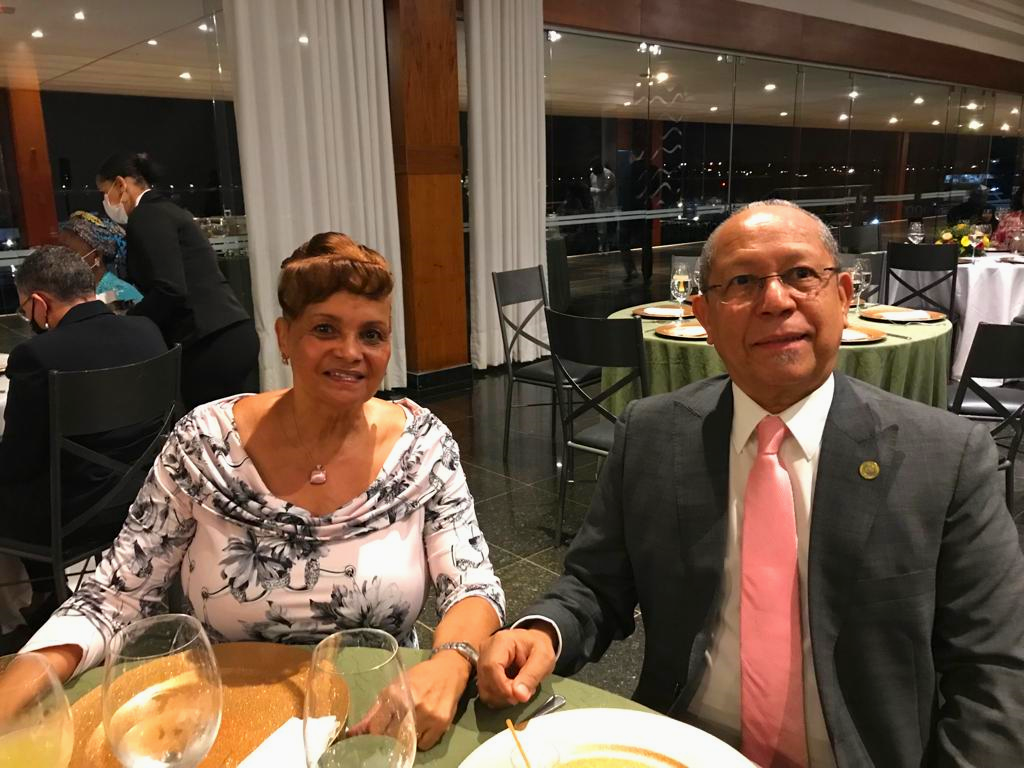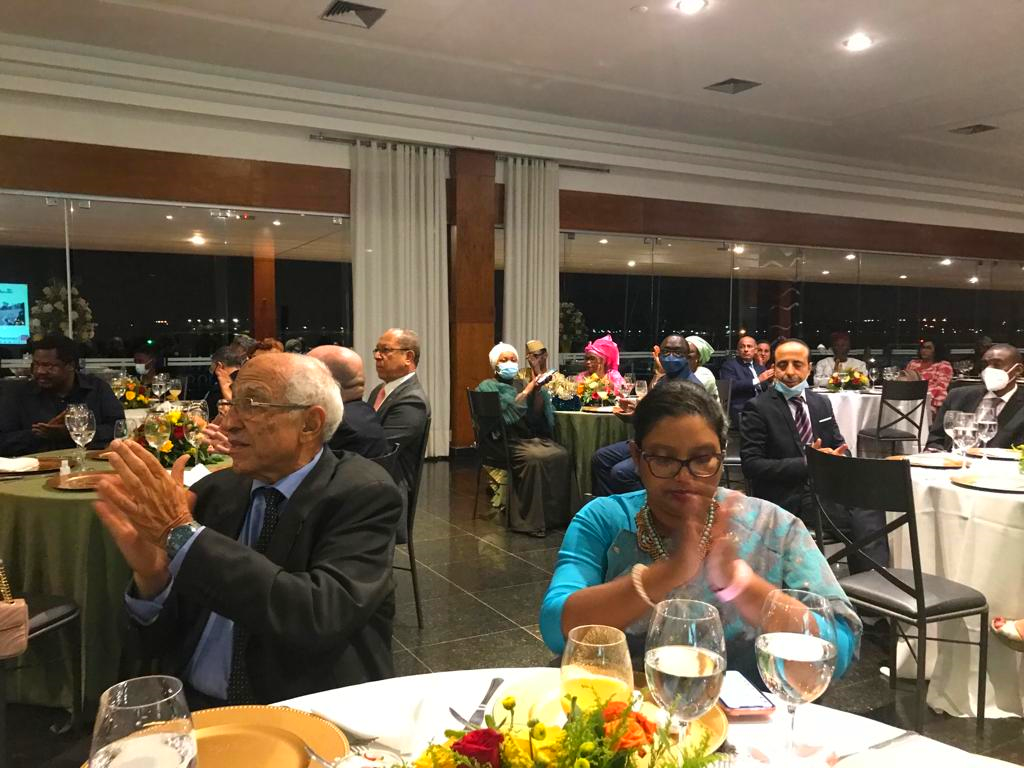 After the speech, the ambassador proposed a toast to celebrate the National Day of Nigeria. Then, the ambassador invited the guests to a special dinner, in which the cuisine of Nigeria and Brazil was served and praised by all.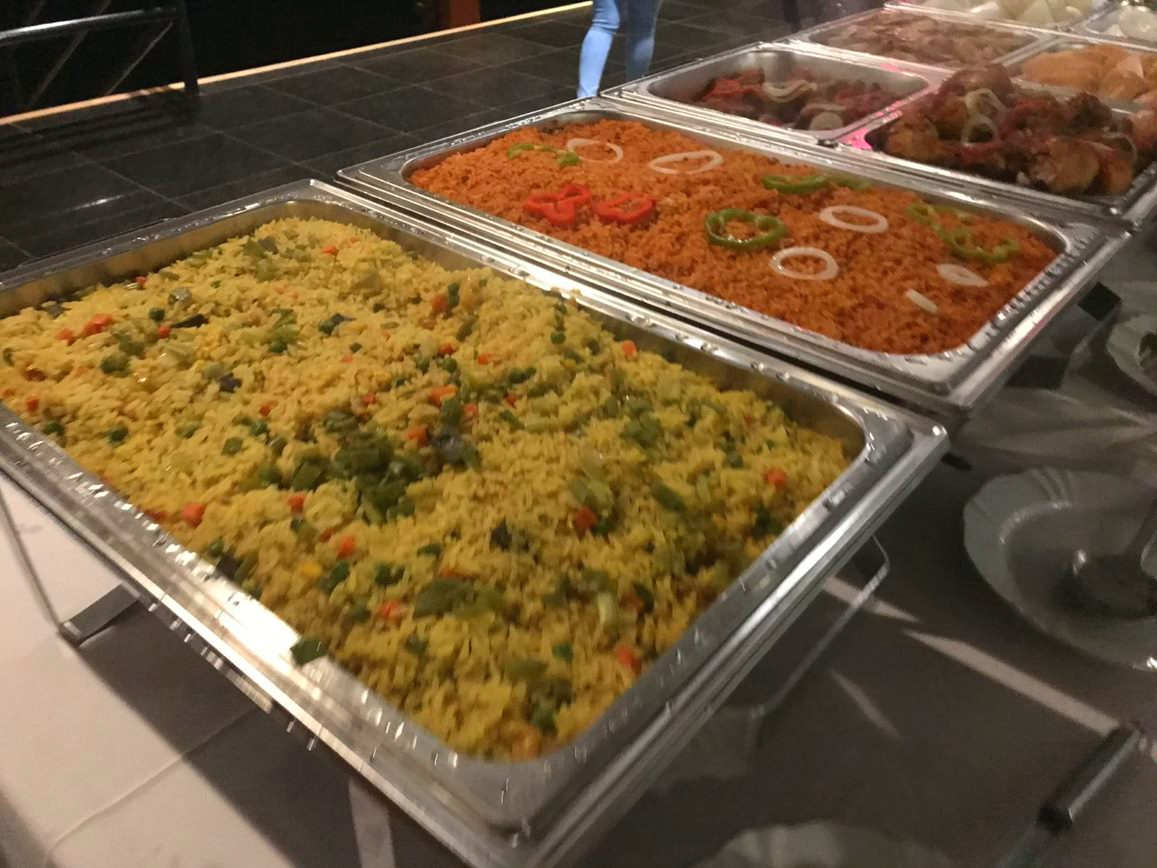 In an atmosphere of joy and fellowship among the guests, the Nigerian ambassador, Professor Muhammad Makarfi Ahmad, and the Nigerian diplomats and attaches received everyone's congratulations for the beautiful celebration.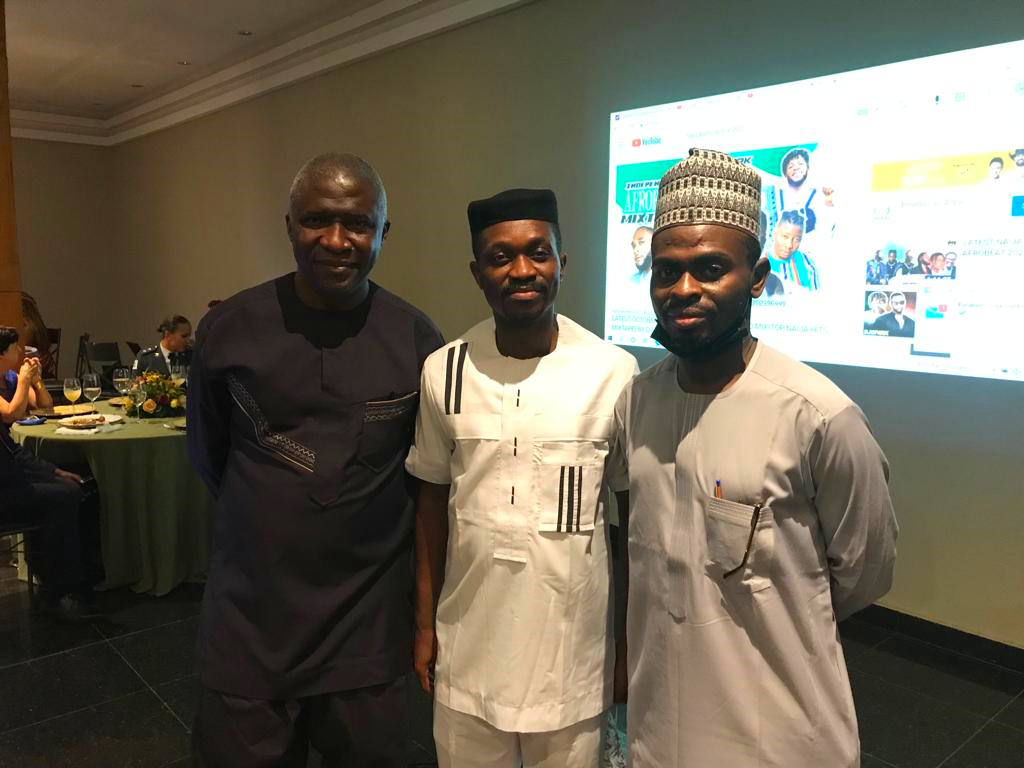 THE GUIDE congratulates the Embassy of Nigeria for its National Day and also wishes the new ambassador to Brazil, Professor Muhammad Makarfi Ahmad, a lot of success in his trajectory in the country!
THE GUIDE informs that for free coverage of diplomatic events, the invitations should be sent to:
Mr. Pedro Paulo Moreira
President Director
THE GUIDE Business Consultancy
SGAN, Quadra 601, Lote H, sala 66, Ed. Ion, Asa Norte, Brasília DF, CEP 70830-018
If your prefer, send the invitations to the e-mails: pedro@theguide.com.br or pedromoreirabsb@gmail.com
THE GUIDE informs:

We are pleased to announce the partnership with Mundy Prime Automotive Service, a company specialized in complete maintenance services on vehicles from major world brands such as BMW, AUDI and Mercedez Benz, among others. The company also works with cars made in Brazil. From now on, members of the diplomatic community can count on special automotive assistance in English, including the pick-up and delivery of the vehicle at the embassy or residence.
Click here to know the company Mundy Prime