Ambassador of Indonesia, H.E. Edi Yusup 
Journalists and Media outlet representatives were received at the Embassy of Indonesia on the night of April 5th for a dinner with the members of the "Associação Brasileira dos Jornalistas e Comunicadores da Área Internacional e Diplomática – ABRAJINTER" (Brazilian Association of Journalists and Communicators in the International and Diplomatic Area)".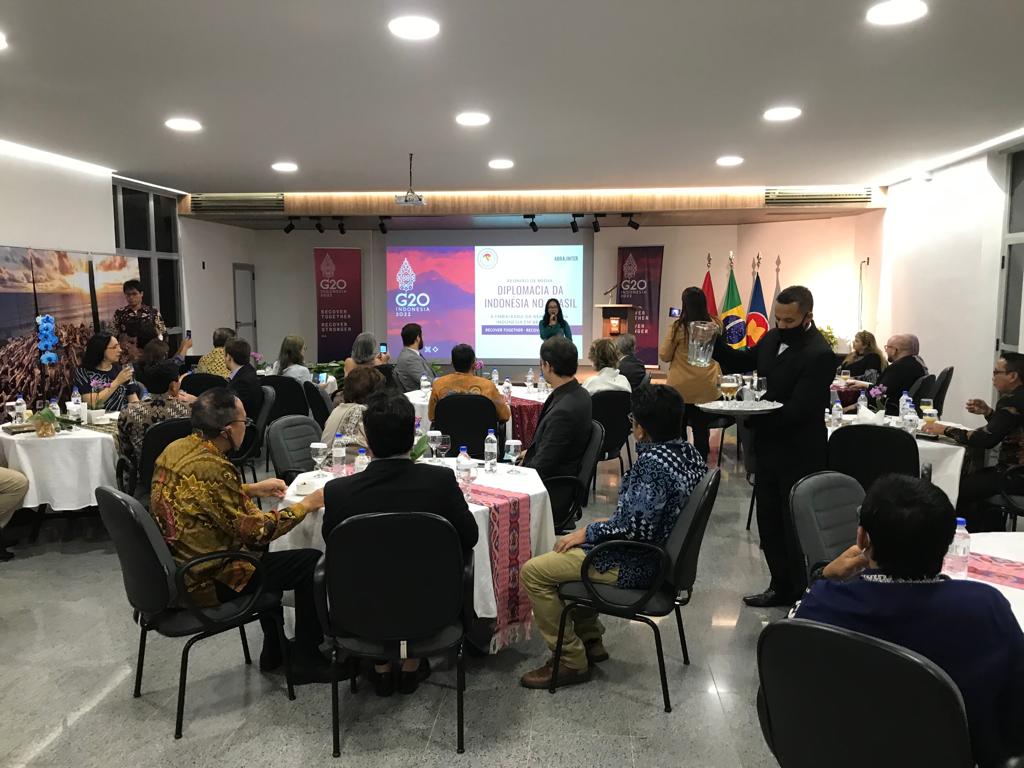 Indonesia's ambassador to Brazil, H.E. Edi Yusup, and other diplomats and embassy attachés welcomed everyone with the familiar sympathy of the people of that beautiful country. The dining hall was beautifully decorated and several banners announced the upcoming G20 meeting in Indonesia.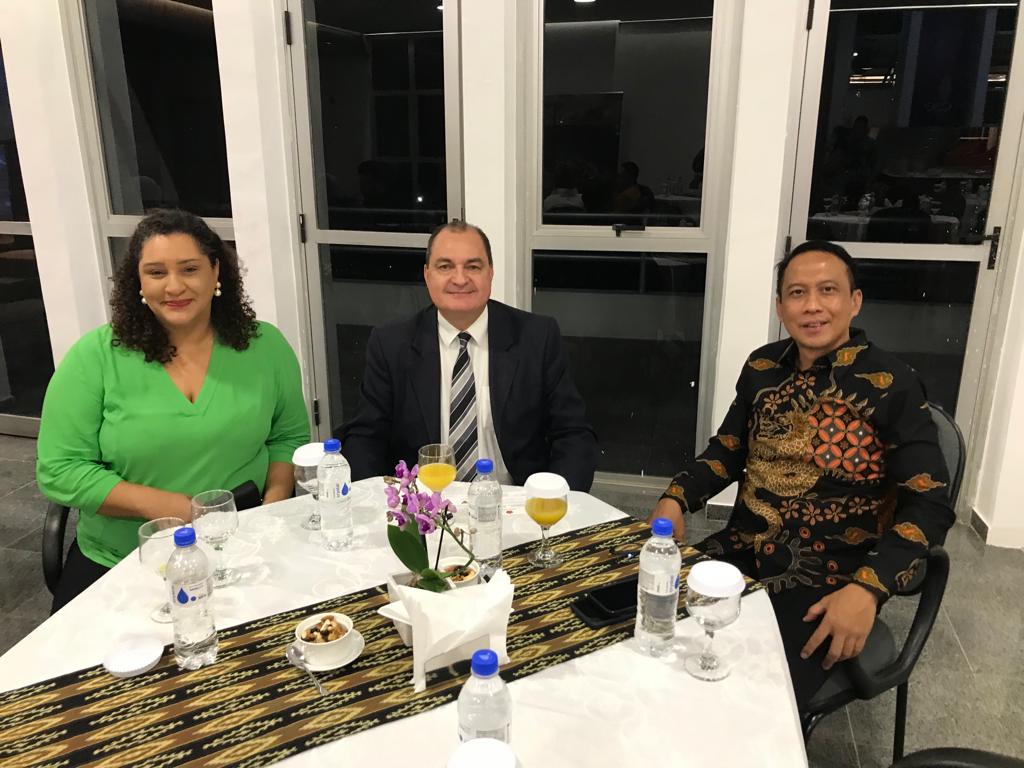 After the arrival of the guests, the event began and the Indonesian ambassador, H.E. Edi Yusup, gave a welcoming speech and presented information about his country. Among them, the growing foreign trade relations with Brazil, which already reaches USD 3.8 Billion. His speech was greatly applauded.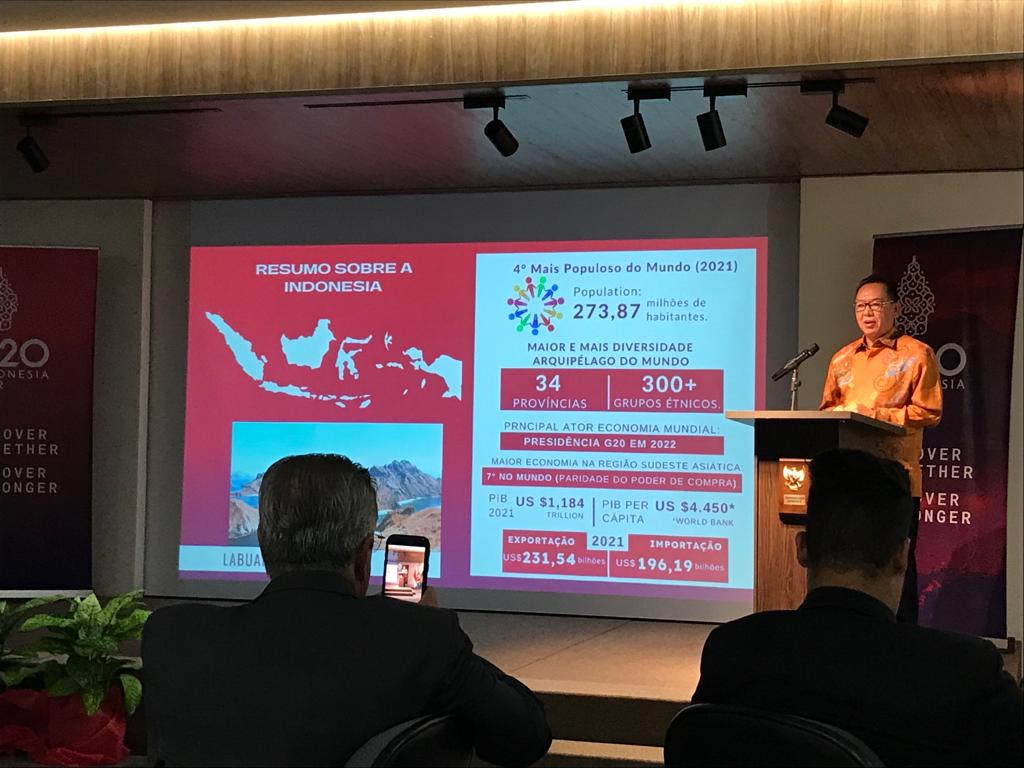 Then, the president of ABRAJINTER, Ms. Fabiana Ceyhan, also spoke and thanked the ambassador, diplomats, attachés and embassy staff for their warm welcome. Mrs. Ceyhan honored Ambassador Yusup with a diploma in recognition of the important work of bringing the Indonesian government and the press in Brazil closer together.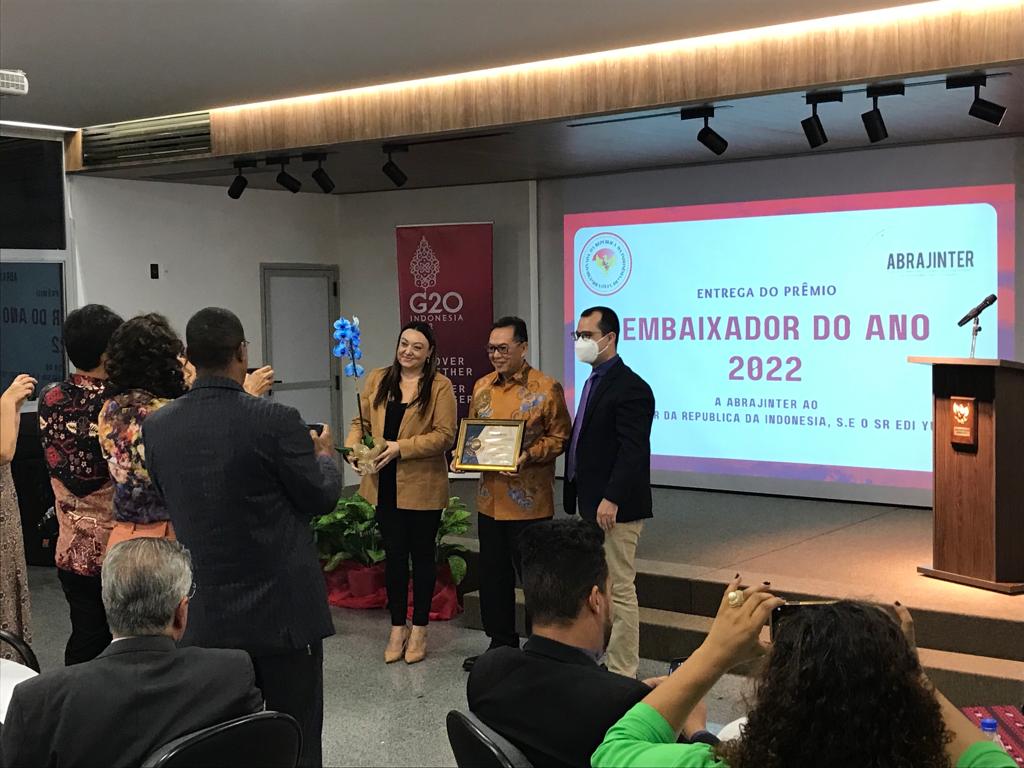 The ambassador invited everyone to taste the special dinner with dishes of typical Indonesian cuisine, highly praised by all.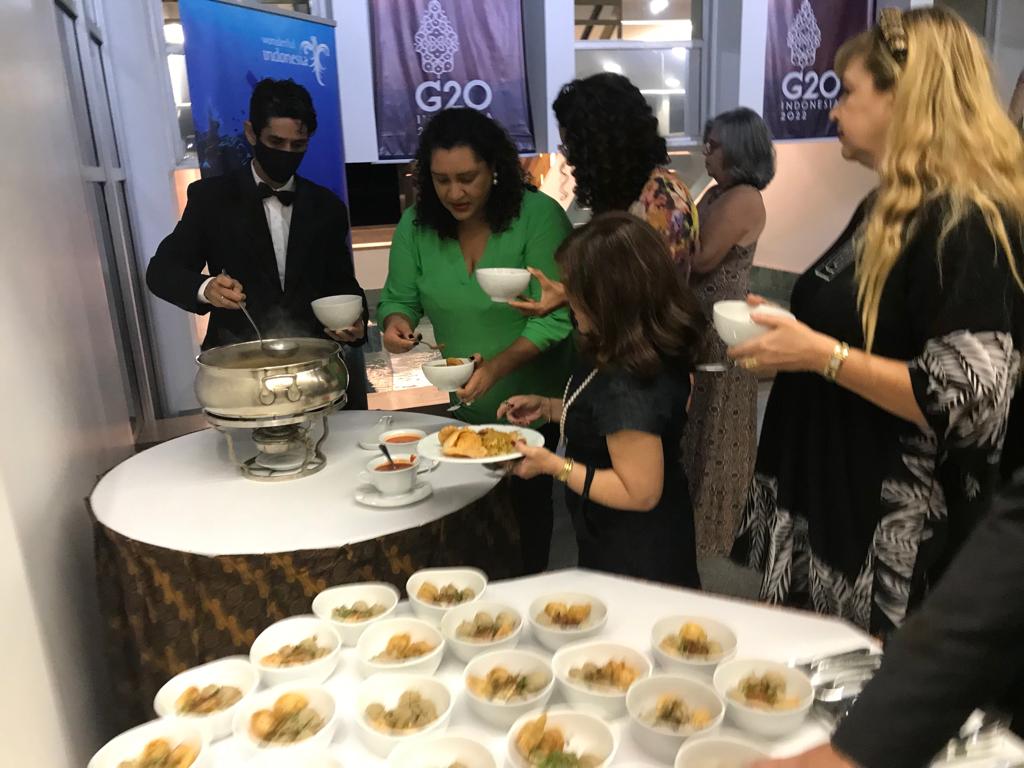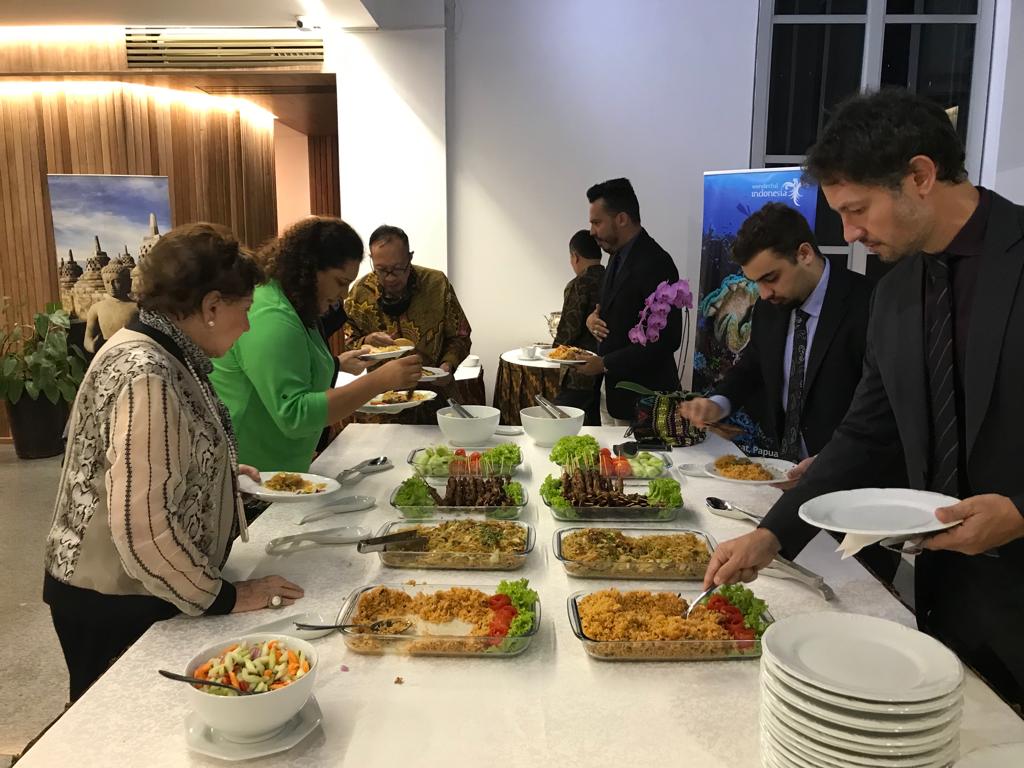 At the end of the event, journalists and representatives of media outlets received gifts and informative materials about Indonesia and also a General Guide with information for covering the G20 meeting – Indonesia 2022.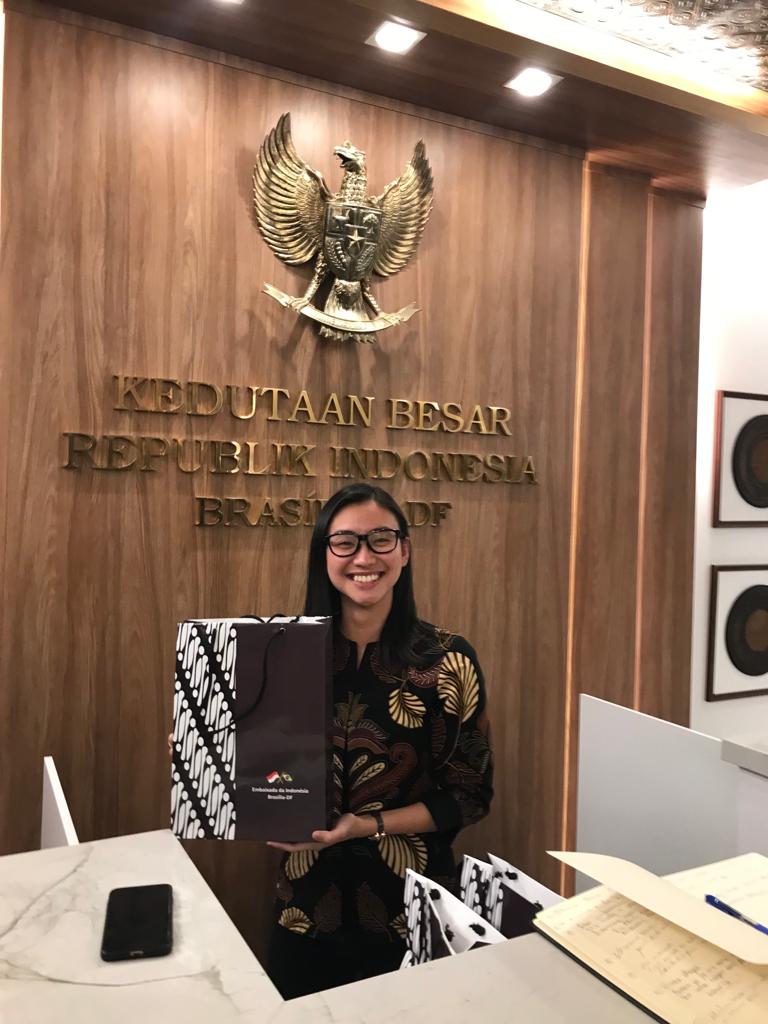 THE GUIDE congratulates Ambassador EDI YUSUP and the members of the Embassy of Indonesia for the success of the dinner and the beautiful fraternization with ABRAJINTER professionals! 
THE GUIDE informs that for free coverage of diplomatic events, the invitations should be sent to:
Mr. Pedro Paulo Moreira
President Director
THE GUIDE Business Consultancy
SGAN, Quadra 601, Lote H, sala 66, Ed. Ion, Asa Norte, Brasília DF, CEP 70830-018
If your prefer, send the invitations to the e-mails: pedro@theguide.com.br or pedromoreirabsb@gmail.com
THE GUIDE informs:
It is with pleasure that the company Your Best Car – YBC presents itself to the community of foreigners from embassies and international organizations as a premium automotive service and repair shop. The company is highly qualified to work on national and imported car brands and models, including luxury and collector cars.
Click here to know the company YBC – Your Best Car.