The Embassy of Vietnam in Brazil celebrated the 74th Anniversary of the Socialist Republic of Vietnam. The event was held in Porto Vittoria event place on Wednesday, August 28.
The ambassador of Vietnam, Mr. Do Bah Khoa and other diplomats from Vietnam, received dozens of guests for the important celebration, including Brazilian and foreign diplomats, businessmen, ambassadors, intellectuals, personalities of Brazilian society, representatives of the Brazilian government, the press and members of the Vietnamese community in Brazil.
Just after the entrance, there was an exhibition of photographs of historical and tourist sites of that beautiful country. In the main social hall, there was a big screen showing videos about Vietnam. 
Following the arrival of the guests, the anthems of Brazil and Vietnam were played. Then, the Vietnamese ambassador, Mr. Do Bah Khoa, made a speech thanking the presence of the guests and highlighting the importance of diplomatic relations with Brazil.
The ambassador invited the guests for a toast in honor of the important date: September 2, 1945, the day President Hò Chí Minh read the Vietnam Declaration of Independence. Afterward, everyone was invited to the celebration dinner, in an atmosphere of joy and friendship.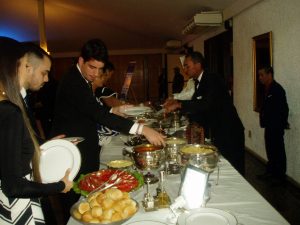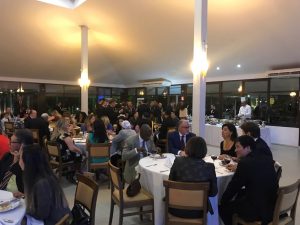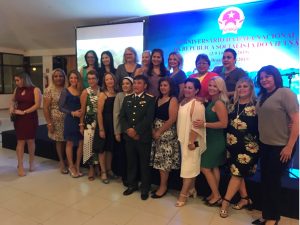 THE GUIDE congratulates the Embassy of Vietnam for its National Day!
THE GUIDE informs that for free coverage of diplomatic events, the invitations can be sent to:
                               Mr. Pedro Paulo Moreira
                               President Director
                               THE GUIDE Business Consultancy
                               Setor Bancário Sul – SBS, Quadra 02, nº 12, Bloco E
                               Ed. Prime Business, sala 206
                               Brasilia DF CEP 70070-120
If your prefer, send the invitations to the e-mails: pedro@theguide.com.br  or  pedromoreirabsb@gmail.com
Service information: 
Central Park Conveniência (Graphic Services) has been distinguishing itself in the graphic market of Brasilia. They work collaboratively, in addition to the print quality and fine workmanship provided to its customers. All of this in line with eco-friendly technologies.
Click here to know more.