Ambassador of Korea, Mr. Kim Chan-woo and ambassadress Chung Hee Park.
The Embassy of Korea promoted on August 21st a celebration for the 60 years anniversary of diplomatic and trade relations between Brazil and Korea. Korean Ambassador Kim Chan-woo, Ambassadress Chung Hee Park, along with other Korean diplomats and officials were greeted by hundreds of guests.
The event took place at the official residence in Setor de Embaixadas Norte and the guests, upon arrival, came across a beautiful lantern decoration with the colors of the Korean flag. Entering the residence open-air areas, guests came across a booth where one of the Koreans' favorite snacks was being served: fried chicken, which was then served with beer. It is a gastronomic feature of that beautiful country. There was also a stage set for the night's cultural attractions, and tables spread out over the large yard.
Among the hundreds of guests there were ambassadors, diplomats, military attaches, Brazilian government officials, businessmen, intellectuals, and members of Brasilia society and the Korean community in Brazil.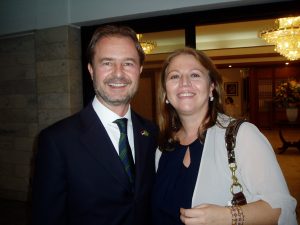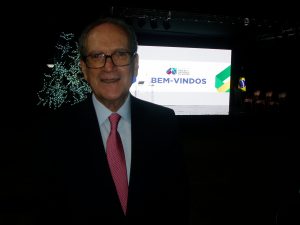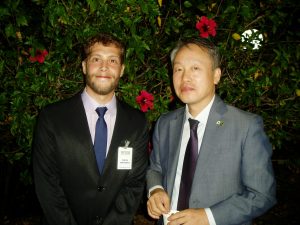 After the arrival of all guests, the anthems of South Korea and Brazil were performed with praise by the Brasilia's Military Fire Brigade. Ambassador Kim Chan-woo then delivered a speech on the 60th anniversary of the Brazil-Korea relationship. Then, the representative of the Brazilian federal government, Ambassador Renato Salgado, also addressed the importance of the friendship between the two countries.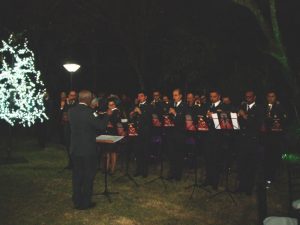 After the speeches, a cultural dance performance was presented, where the dancers sported typical Korean clothes, accompanied by Break-dance, a modern dance style which recently gained greater attention thanks to Korean Pop, or K-Pop as it is known worldwide, which is a music genre originated in South Korea and is currently one of the most listened to music styles by young people around the world.
After the dance performance, everyone was invited to enjoy a dinner of traditional Korean cuisine. A dessert table was also set up in a hall inside the residence with cakes, pastries, and fruits.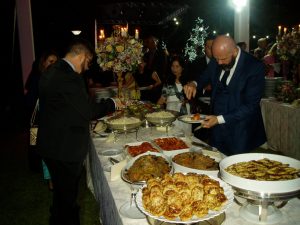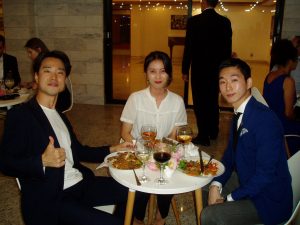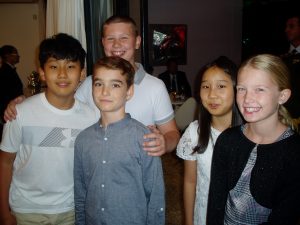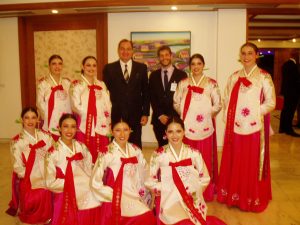 THE GUIDE congratulates the Embassy of Korea for the 60th Anniversary of Relations between Korea and Brazil!
THE GUIDE informs that for free coverage of diplomatic events, the invitations can be sent to:
                               Mr. Pedro Paulo Moreira
                               President Director
                               THE GUIDE Business Consultancy
                               Setor Bancário Sul – SBS, Quadra 02, nº 12, Bloco E
                               Ed. Prime Business, sala 206
                               Brasilia DF CEP 70070-120
If your prefer, send the invitations to the e-mails: pedro@theguide.com.br  or  pedromoreirabsb@gmail.com
Service information: 
Central Park Conveniência (Graphic Services) has been distinguishing itself in the graphic market of Brasilia. They work collaboratively, in addition to the print quality and fine workmanship provided to its customers. All of this in line with eco-friendly technologies.
Click here to know more.