Ambassador of Ecuador, Mr. Diego Antonio Ribadeneira Espinosa, Minister Doris Yolanda Melo Jácome,  Militar attaché Luis Afonso Martinez and Air attaché Luis Fernando Naranjo Herrera
The embassy of Ecuador celebrated the National day of its country on August 14th, occasion that ambassador of Ecuador to Brazil, Mr. Diego Antonio Ribadeneira Espinosa, received hundreds of guests for a celebration party.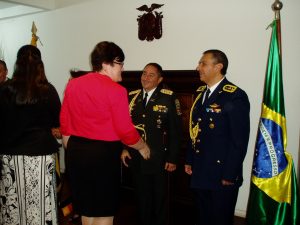 Among the guests there were foreign and Brazilian ambassadors, diplomats, Brazilian federal government officials, military attachés, businessmen and members of Brasilia's society and the Ecuadorian community in Brasilia.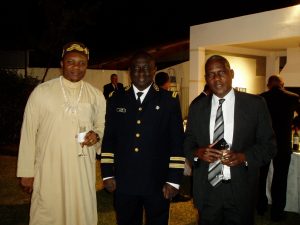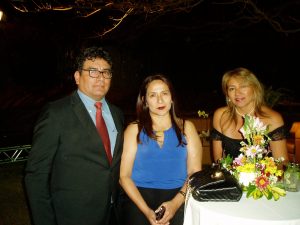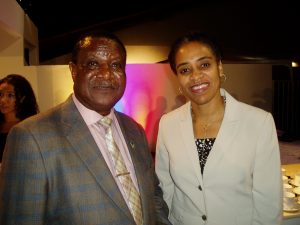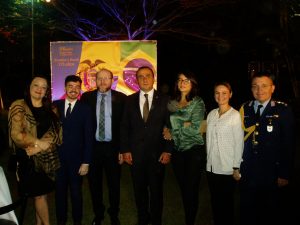 After greeting the ambassador and embassy diplomats and attachés, the guests went to one of the embassy's social halls, where there was a photo exhibition of that beautiful country.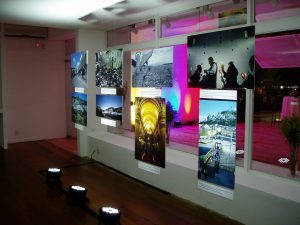 In the open-air area of the embassy there was set up a large structure with tables, a platform and a large screen, in which in addition to images of Ecuador, was also conveyed a message from the President of Ecuador, Mr. Lenin Moreno Garcés Boltaire.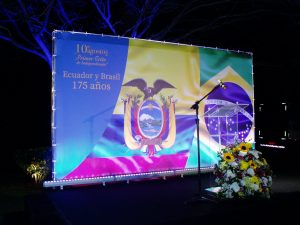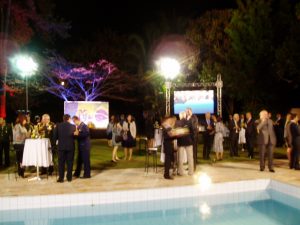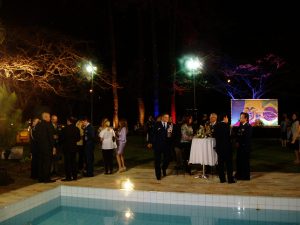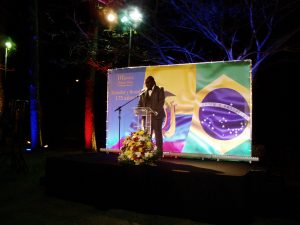 After the anthems of Brazil and Ecuador were played, ambassador Diego Espinosa delivered a speech in which he stressed the steady growth of bilateral relations with Brazil. He also gave a decoration to Brazilian ambassador Carlos Alfredo Lazares Teixeira, which had an outstanding participation in the construction of the strong friendship between the two countries.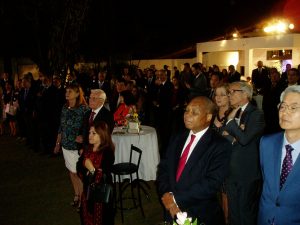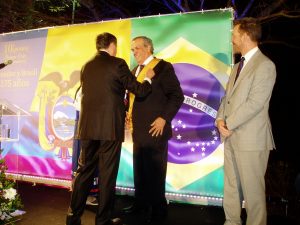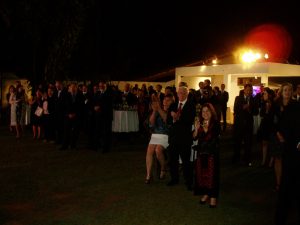 The speech was very applauded by everyone. Then, the guests got together tasting drinks and typical foods of that beautiful country. Ambassador Diego Antonio Ribadeneira Espinosa and other diplomats and military attachés of the Embassy of Ecuador were greeted by the success of the lively celebration.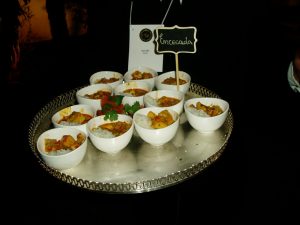 THE GUIDE congratulates the Embassy of Ecuador for its National Day!
THE GUIDE informs that for free coverage of diplomatic events, the invitations should be sent to:
                               Mr. Pedro Paulo Moreira
                               President Director
                               THE GUIDE Business Consultancy
                               Setor Bancário Sul – SBS, Quadra 02, nº 12, Bloco E
                               Ed. Prime Business, sala 206
                               Brasilia DF CEP 70070-120
If your prefer, send the invitations to the e-mails: pedro@theguide.com.br  or  pedromoreirabsb@gmail.com
Service information: O Acre Aqui Produtos da Amazônia  (O Acre Aqui Amazon Products) is a store  focused on the trade of 100% sustainable, organic and handcrafted products from the Amazon Region. Discover products of rare beauty that are perfect for those who want to take as souvenir, in a sustainable way, a piece of the Brazilian Amazon Region. Click here to know the store.