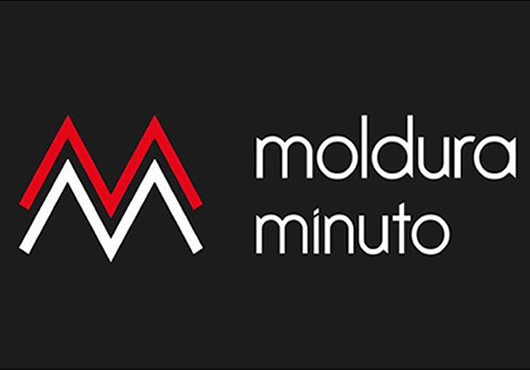 In 1999 Moldura Minuto was founded, at Shopping Butantã in São Paulo. But the idea of ​​putting together a store that offered quick framing came well before that. Antônio Viegas was working as a dentist in Portugal, when he decided to redo his office. To do so, he had to frame some pictures and was astonished that the service would take 15 days to be complete.
With the concept of quick framing, in up to an hour, Moldura Minuto became a reality when Antônio Viegas then returned to Brazil. Today, 17 years later, Moldura Minuto has more than 70 stores all over Brazil, 4 of them located in Brasília.
In recent years, seeking to innovate and to meet the needs of partners and customers, Moldura Minuto has innovated beyond the quick framing: Moldura Minuto has become a reference in wall decoration.
Because of this, Moldura Minuto is the only store in the segment to have a professional designer, who develops and anticipates trends in decoration, offering customers innovation and refinement.
With a dedicated team of consultants, architects and designers, the Moldura Minuto stores have an engaging, interactive environment that gives customers inspiration to create and decorate
No ano de 1999, foi fundada a primeira unidade da Moldura Minuto, no Shopping Butantã, em São Paulo. Mas a ideia de montar uma rede que oferecesse emolduramento rápido veio bem antes disso. Antônio Viegas atuava como dentista em Portugal, quando decidiu reformar seu consultório. Para isso, precisou emoldurar alguns quadros e se espantou que o serviço demoraria 15 dias para ficar pronto.
Foi ai que nasceu a ideia de que quando voltasse ao Brasil montaria uma loja que oferecesse o serviço de forma rápida. Com o conceito de emolduramento rápido, em até uma hora, nasce então a Moldura Minuto. Hoje, 17 anos depois, a rede conta com mais de 70 unidades espalhadas por todo o Brasil, sendo 4 em Brasília.
Nos últimos anos, buscando inovar e atender as necessidades de parceiros e clientes, a Moldura Minuto criou outro diferencial. Além do emolduramento rápido, a rede se tornou referência em decoração de paredes.
Por conta disso, é a única do segmento a ter um designer de quadros, profissional especializado que desenvolve e antecipa as tendências da decoração, oferecendo aos clientes inovação e requinte.
Com uma equipe especializada, que incluem consultores, arquitetos e designers, as lojas da rede MM contam com um ambiente atrativo e interativo, que proporcionam aos clientes inspiração para criar e decorar.