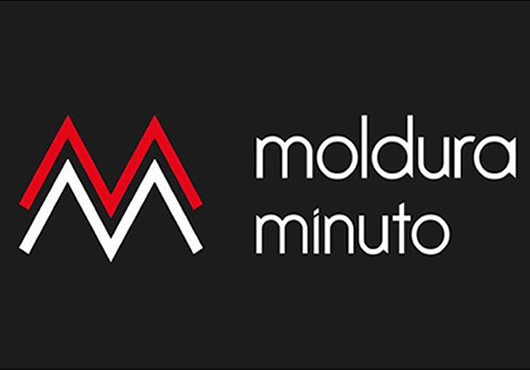 Moldura Minuto is a frame shop focusing on decorating environments. With this concept and a high concept framing, Moldura Minuto mow offers your services on Lago Sul.
With a personalized service, Moldura Minuto seeks the harmonization of the framing with the decoration of the customer. It only uses material of the highest quality and, therefor guarantees the services provided.
In addition to the framing service, Moldura Minuto in Lago Sul counts on a large collection of photographs, prints and other exclusive and signed works of art. Beautiful paintings and frame compositions are also available in the gallery.
To decorate your home, office, condo or any other environment, we also offer a service of planning and customization of paintings, many of them signed by renowned architects
Our store is in prime location in the center of the Lago Sul neighborhood, at SHIS Comércio Local QI 13, with great parking space. Come and visit our art gallery with the exhibition of beautiful pieces.
The company is the only one in the segment to have support from a specialized frame designer, thus offering frames and custom frames for every type and size of environment and this also includes its variety of decorative mirrors.
The Lago Sul Moldura Minuto develops its work with originality, good taste and sophistication anticipating the great tendencies of the decoration, besides using the concepts of conservation framing. Do not hand over your artwork to anyone, your conservation is an investment.
For customer support in English, speak to Mr. Alessandro at 98121-9431 or call THE GUIDE at 3248-2348.
Uma loja de molduras com foco em decoração de ambientes. Com esse conceito e um emolduramento de alta qualidade a loja de molduras Moldura Minuto oferece seus serviços agora no Lago Sul.
Com um atendimento diferenciado, que busca a harmonização do emolduramento com a decoração do cliente. Emprega somente material de primeiríssima qualidade e, por isso garante os serviços prestados.
Além do serviço de emolduramento, a Moldura Minuto Lago Sul conta com um grande acervo de fotografias, gravuras e outras obras de arte exclusivas e assinadas. Belíssimos quadros prontos e composições de quadros, também estão disponíveis na galeria.
Para decorar seu lar, escritório, condomínio ou qualquer outro ambiente, dispomos de um serviço de planejamento e customização das composições de quadros, muitas delas assinadas por renomados arquitetos.
Nossa loja está em localização privilegiada no centro do bairro Lago Sul, na SHIS Comércio Local da QI 13, com amplo estacionamento. Venha conhecer também nossa galeria de arte, com a exposição de belas obras.
A empresa é a única do segmento a ter suporte de um designer de quadros especializado, podendo assim oferecer quadros e molduras personalizadas para todo tipo e tamanho de ambiente e isso inclui também sua variedade de espelhos decorativos
A Moldura Minuto Lago Sul desenvolve seu trabalho com originalidade, bom gosto e sofisticação antecipando as grandes tendências da decoração, alem de empregar os conceitos de emolduramento de conservação. Não entregue sua obra de arte a qualquer um, sua conservação é um investimento
Para seu atendimento em inglês, fale com o Sr. Alessandro pelo telefone 98121-9431 ou ligue para o THE GUIDE através do telefone 3248-2348.