On September 20th, the Embassy the Federal Democratic Republic of Nepal celebrated its National Day.
The event took place at the Embassy Official Residence in Lago Sul neighbourhood of Brasília and brought together diplomats, government officials, the press and friends of the country. The ambassador of Nepal, Mr. Nirmal Raj Kafle, the third-Secretary and Consul Mr. Tejendra Regmi and other embassy members were greeted by the guests.
Nepali songs played throughout all the event, the guests were received with great affection.  After a first introduction, the ambassador began his speech. He emphasized the commitment to improving economic and diplomatic relations with Brazil, stating that they have not yet reached the full potential of the bilateral relations, and that now is the right time to do so.
After the ambassador's speech, the Minister Everton Frask Lucero, Director of the Department of India, South and Southeast Asia at the Brazilian Ministry of Foreign Affairs said in his speech that Brazil is interested in increasing bilateral relations with Nepal, due to its approaches based on common values, such as democracy and cooperation.
The guests congratulated both speeches, and then the embassy Adminitrative Assistant, Mr. Alysson Lobos, invited everyone to enjoy good Nepali food. After that, the guests could also enjoy delicious desserts from Nepal, such as the wonderful served Gulab jamun.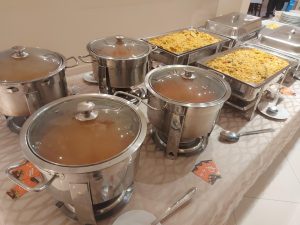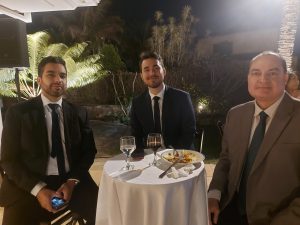 THE GUIDE congratulates the Embassy of Nepal for its National Day!
THE GUIDE informs that for coverage of diplomatic events, the invitations should be sent to:
Mr. Pedro Paulo Moreira
President Director
THE GUIDE Business Consultancy
SGAN, Quadra 601, Lote H, sala 66, Ed. Ion, Asa Norte, Brasília DF, CEP 70830-018
If your prefer, send the invitations to the e-mails: pedro@theguide.com.br or pedromoreirabsb@gmail.com