On July 7th, the Embassy of Switzerland in Brazil received Swiss and Brazilian guests to celebrate its national date in the year of Brazil's Independence Bicentennial. On the occasion, the exhibition "Brazil + Switzerland: 200 years together" was inaugurated. 
The exhibition was based on the history of Swiss personalities and institutions that have had an impact over two centuries of Brazilian history and bilateral relations. Before arriving at the party, the guests passed through a space of 150 meters, experiencing the biographies and activities of these Swiss and Swiss-Brazilians in their respective areas: science, art and culture, economy and education. The exhibition showed, in addition to significant contributions to Brazil, examples of strong cooperation between the two countries. 
Among the outstanding personalities that were present at the event were Ernst Götsch, scientist and farmer, father of syntropic agriculture, and the couple Adriana and Alberto Eisenhardt founders of the "Associação Casa dos Curumins", which develop social projects in the Pedreira district in greater São Paulo area. 
The "Banda dos Curumins", the result of the "Casa dos Curumins" project, livened up the party by presenting a vibrant musical show on stage, specially created for the occasion. The band has a vast repertoire with reinterpretations of Brazilian classics and other original songs. The group will soon participate in the Lugano Jazz Festival. 
The gastronomic attraction at the event was the famous Swiss raclette cheese, served with roasted potatoes and at the entrance to the party a Lindt chocolate stand was presented to the guests. 
In the speech given in perfect Portuguese, Ambassador Pietro Lazzeri spoke of the importance of relations between Switzerland and Brazil and said that he feels like a Brasília native because he really likes Brasília and Brazil in general. The audience present was very pleased with the diplomat's friendliness.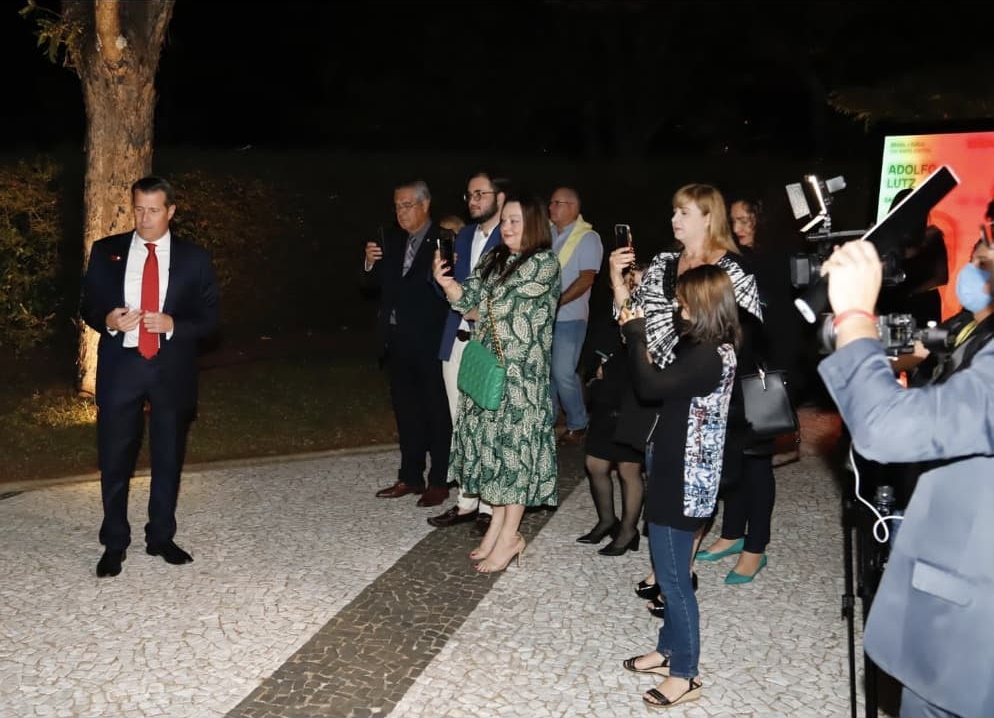 THE GUIDE congratulates the Embassy of Switzerland for its national day and the success of the event.
THE GUIDE informs that for free coverage of diplomatic events, the invitations should be sent to:
Mr. Pedro Paulo Moreira
President Director
THE GUIDE Business Consultancy
SGAN, Quadra 601, Lote H, sala 66, Ed. Ion, Asa Norte, Brasília DF, CEP 70830-018
If your prefer, send the invitations to the e-mails: pedro@theguide.com.br or pedromoreirabsb@gmail.com
THE GUIDE informs:
It is with pleasure that the company Your Best Car – YBC presents itself to the community of foreigners from embassies and international organizations as a premium automotive service and repair shop. The company is highly qualified to work on national and imported car brands and models, including luxury and collector cars.
Click here to know the company YBC – Your Best Car.