The Embassy of India has recently distinguished itself by holding various cultural and social events.
Dinner in honor of the president of Rotary International 
On February 13th, the embassy promoted a dinner in honor of the world president of Rotary International, Indian Shekhar Mehta. He was received by the Embassy's Chargé d'Affaires, Minister B.C.Pradhan, and his wife, Mrs. Anita Pradhan, as well as the ambassadress of India, Ms. Sneha Reddy, and other diplomats and attachés from that beautiful country. 
The dinner took place in the social hall of the embassy and was attended by several members of Rotary International and representatives of Brasilia's society. 
Rotary International World President Mr. Shekhar Mehta was welcomed by Minister Pradhan and also by representatives of Rotary International in Brazil. Mr. Shekhar Mehta also spoke endorsing Rotary International's social responsibility around the world. All speeches were greatly applauded. 
The guests were then invited to enjoy a dinner with the delicious cuisine of India. The dinner was marked by the joy, fraternization and sympathy of the Indian people.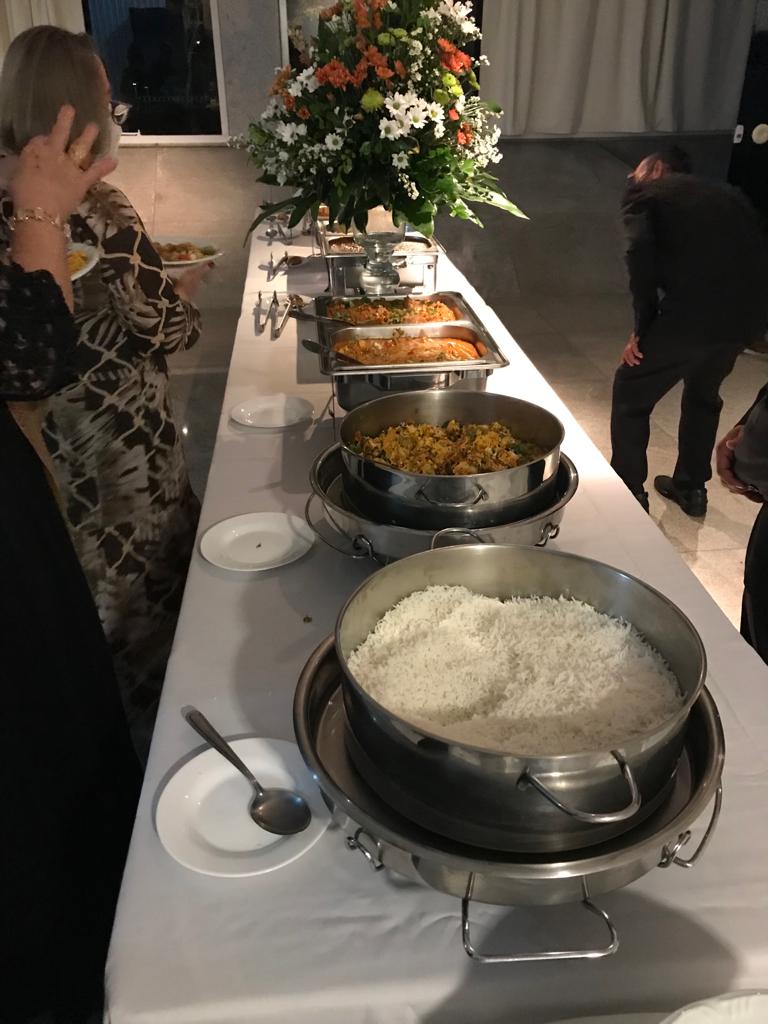 Indian Film Festival 
The public of Brasília had the opportunity to watch great films produced in India during a festival promoted at the Centro Cultural Banco do Brasil – CCBB, between the 15th and 20th of February. The festival was organized by the Embassy of India as one of the celebrations for the country's 75 years of independence. 
 The event was opened by the Chargé d'Affaires of the Indian Embassy, Minister B.C. Pradhan and was attended by several Brazilian government officials, as well as foreign diplomats and the public who know how to appreciate the high quality of India's film industry. 
 THE GUIDE congratulates the Indian Embassy and the Chargé d'Affaires a.i., Minister B.C. Pradhan, for the success of the events held! 
THE GUIDE informs that for free coverage of diplomatic events, the invitations should be sent to:
Mr. Pedro Paulo Moreira
President Director
THE GUIDE Business Consultancy
SGAN, Quadra 601, Lote H, sala 66, Ed. Ion, Asa Norte, Brasília DF, CEP 70830-018
If your prefer, send the invitations to the e-mails: pedro@theguide.com.br or pedromoreirabsb@gmail.com
THE GUIDE informs:
It is with pleasure that the company Your Best Car – YBC presents itself to the community of foreigners from embassies and international organizations as a premium automotive service and repair shop. The company is highly qualified to work on national and imported car brands and models, including luxury and collector cars.
Click here to know the company YBC – Your Best Car.