Ambassador of Algeria, Mr. Rachid Bladehane, and Ambassadress, Mrs. Saida Bladehane.
The Ambassador of Algeria, Mr. Rachid Bladehane and other members of the embassy of Algeria in Brazil received guests on July 15th for the screening of the film "A Batalha de Argel" (The Battle of Algiers), produced by Gillo Pontecorvo (1966). The event was held on the occasion of the celebration of the sixtieth anniversary of Algeria's independence and took place at Cine Brasília movie theater with the support of the Distrito Federal Government and the collaboration of Bretz Filmes. 
Among the guests were Brazilian government officials, foreign diplomats, journalists, intellectuals and personalities from Brasília society. The guests socialized in the Cine Brasília foyer and then entered the movie theater to watch the film, which portrays the struggle of the Algerian people to conquer their freedom against colonialism.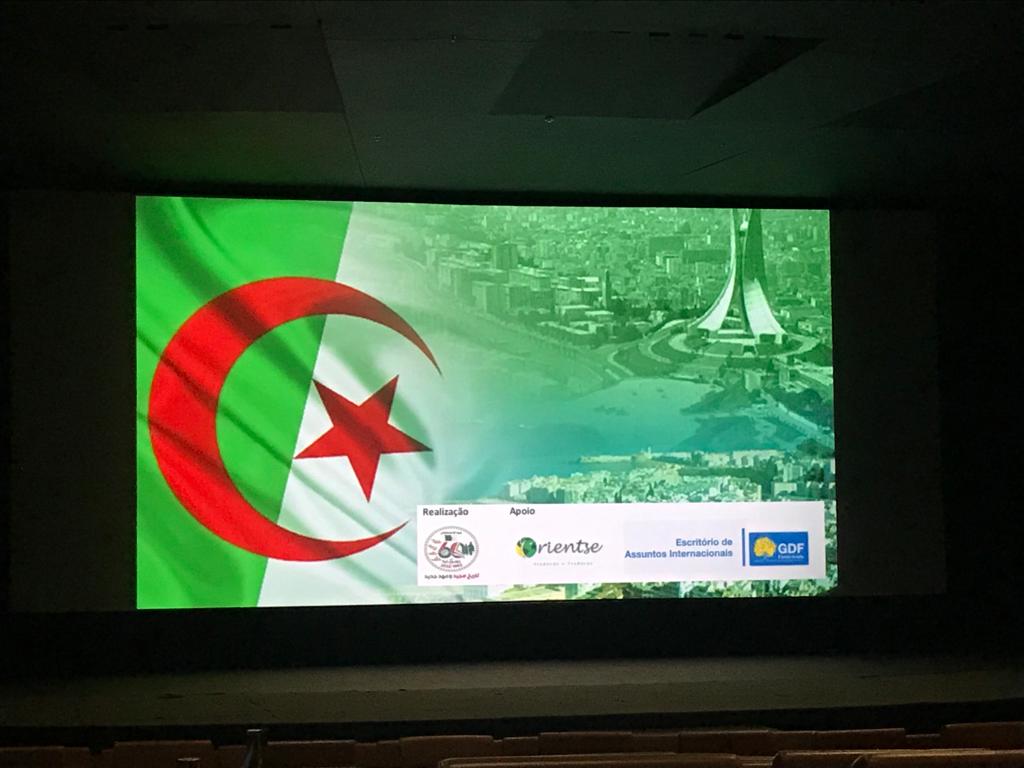 The Algerian ambassador, Mr. Rachid Bladehane, gave a speech welcoming everyone and highlighted the growing relations between his country and Brazil. After the film, the ambassador received everyone's compliments for the exhibition of the beautiful work of art, with great importance for publicizing the important historical moment experienced by that country. 
THE GUIDE congratulates the Algerian Embassy on the success of this important cultural initiative. 
THE GUIDE informs that for free coverage of diplomatic events, the invitations should be sent to:
Mr. Pedro Paulo Moreira
President Director
THE GUIDE Business Consultancy
SGAN, Quadra 601, Lote H, sala 66, Ed. Ion, Asa Norte, Brasília DF, CEP 70830-018
If your prefer, send the invitations to the e-mails: pedro@theguide.com.br or pedromoreirabsb@gmail.com
THE GUIDE informs:
AUDI CENTER BRASÍLIA is located in the vicinity of the Brasília Airport and offers members of the community of embassies, consulates and international organizations the most modern vehicles produced by the famous German brand, including fully electric models. Schedule a test drive with our Diplomatic Sales manager and come to know it! 
Click here to know Audi Diplomatic Sales.