Chargé D'Affaires a.i., Mr. Sorasak Samonkraisorakit and his wife, Mrs. Rachadaporn Samonkraisorakit
The National Date of Thailand was celebrated on December 4th, when the Chargé d'Affaires a.i., Mr. Sorasak Samonkraisorakit, received dozens of guests for a dinner at the Yacht Club of Brasilia.
Among the guests were foreign ambassadors, authorities from the various branches of the Brazilian government, diplomats, military attachés, businessmen and personalities from Brasilia's society.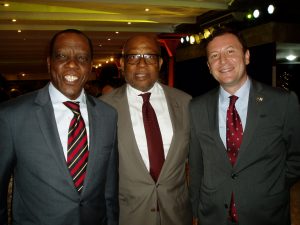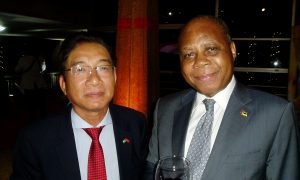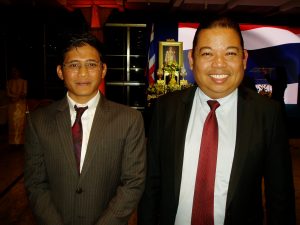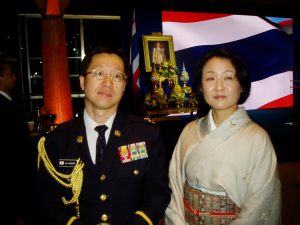 The guests had access to an exhibition about Thailand and its history.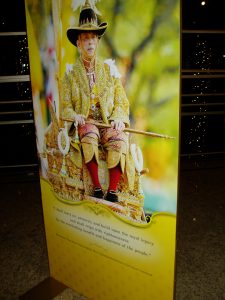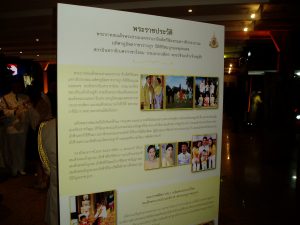 After everyone's arrival, the anthems of Brazil and Thailand were played and then, the Chargé d'Affaires a.i., Mr.Sorasak Samonkraisorakit, invited the guests to enjoy a dinner with typical dishes from that beautiful country of Asia.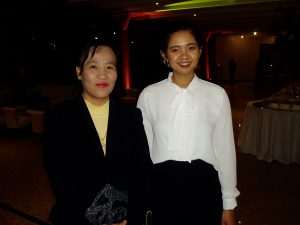 THE GUIDE congratulates the Embassy of The Kingdom of Thailand for its National Day!
THE GUIDE informs that for free coverage of diplomatic events, the invitations should be sent to:
                               Mr. Pedro Paulo Moreira
                               President Director
                               THE GUIDE Business Consultancy
                               Setor Bancário Sul – SBS, Quadra 02, nº 12, Bloco E
                               Ed. Prime Business, sala 206
                               Brasilia DF CEP 70070-120
If your prefer, send the invitations to the e-mails: pedro@theguide.com.br  or  pedromoreirabsb@gmail.com
Service information:
The PIÙ BELLA Gelateria, located on Quadra 305 of Asa Sul, stands out in the market for offering more than ice cream with special flavors. It offers a unique experience of the union of a pleasant place, music reminiscent of charming European villages and gastronomy that will amaze you. Click here to know it!