Ambassador of Saudi Arabia in Brazil, Mr. Ali Abdullah Bahittam and his wife.
The Embassy of Saudi Arabia organized a large dinner on September 23 to celebrate their country's national day. The event took place at the Dunia Hall event Place, in the Lago Sul neighborhood and was attended by hundreds of people.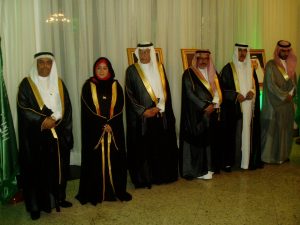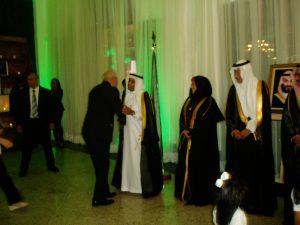 The ambassador of Saudi Arabia, Mr. Ali Abdullah Bahittam, along with other embassy diplomats, received greetings from the guests, including foreign and Brazilian ambassadors and diplomats, politicians, businessmen, military attachés, journalists, members of the Brazilian government and the Arab community in Brazil.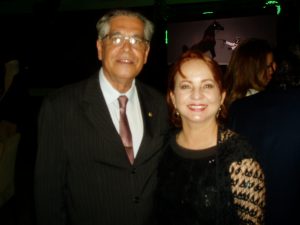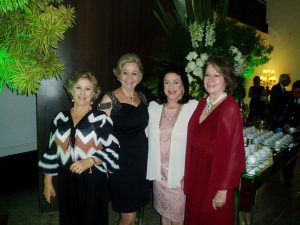 The guests fraternized in the social halls of the place, in an atmosphere of much fraternization. A big screen was set at the social hall and showed images of Saudi Arabia and its armed forces.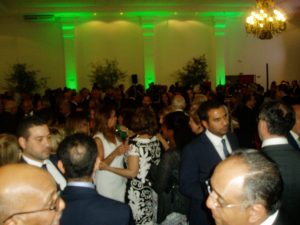 The anthems of Brazil and Saudi Arabia were played and then Ambassador Ali Abdullah Bahittam delivered a speech highlighting his country's economic and social growth, as well as its strong relations with Brazil, with a bilateral trade of billions of dollars. After his speech, the Brazilian government representative also spoke and congratulated Saudi Arabia for such an important date.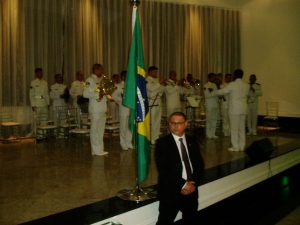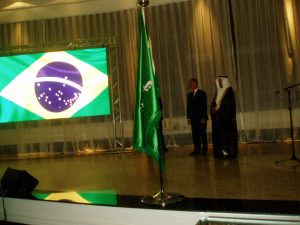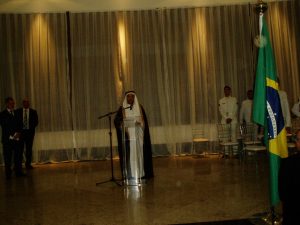 After the protocol formalities, everyone was invited to go to the dining halls, where dishes of typical food from Saudi Arabia and Brazil were served to everyone. Another gastronomic attraction was the beautiful table of typical sweets, much appreciated by all.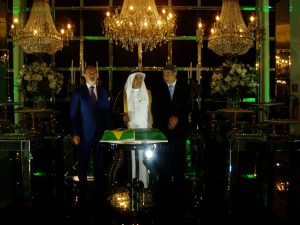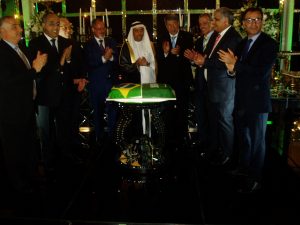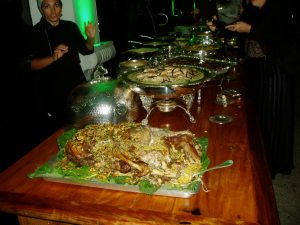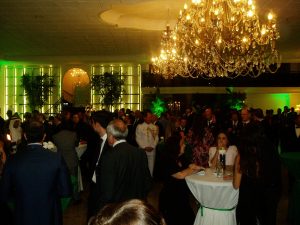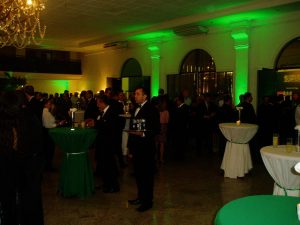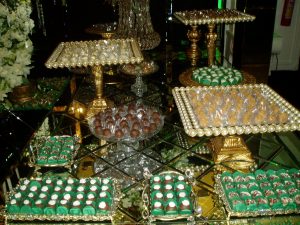 The guests celebrated Saudi Arabia's National Day with great joy and Ambassador Ali Abdullah Bahittam and other embassy diplomats were congratulated on the success of the beautiful event. In the end, everyone received a special gift: a commemorative pin and delicious dates.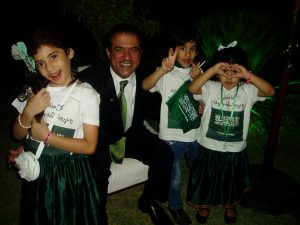 THE GUIDE congratulates the embassy of Saudi Arabia for its National Day!
THE GUIDE informs that for free coverage of diplomatic events, the invitations should be sent to:
                               Mr. Pedro Paulo Moreira
                               President Director
                               THE GUIDE Business Consultancy
                               Setor Bancário Sul – SBS, Quadra 02, nº 12, Bloco E
                               Ed. Prime Business, sala 206
                               Brasilia DF CEP 70070-120
If your prefer, send the invitations to the e-mails: pedro@theguide.com.br  or  pedromoreirabsb@gmail.com
Service information:
The PIÙ BELLA Gelateria, located on Quadra 305 of Asa Sul, stands out in the market for offering more than ice cream with special flavors. It offers a unique experience of the union of a pleasant place, music reminiscent of charming European villages and gastronomy that will amaze you. Click here to know it!