Ambassador of Vietnam, Mr. Do Bha Koa, and Brazilian ambassador Marco Brandão.
The Vietnamese ambassador to Brazil, Mr. Do Bha Koa, awarded on behalf of his government the Friendship Medal to the Brazilian ambassador Marco Brandão. The award took place on September 20 at the Vietnamese embassy, in Lago Sul neighborhood,  ​​occasion that the ambassador offered a celebration lunch for the guests.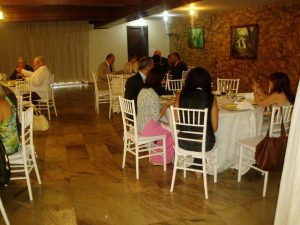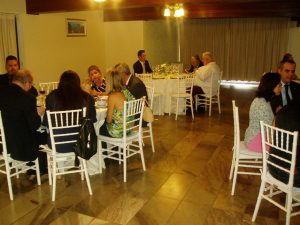 Ambassador Marco Brandão was a Brazilian ambassador in Vietnam from 2015 to 2018. His work was recognized as strongly promoting friendship and growing interaction between Vietnam and Brazil, which is why he received the Friendship Medal, the highest honor. Government of Vietnam granted to foreigners.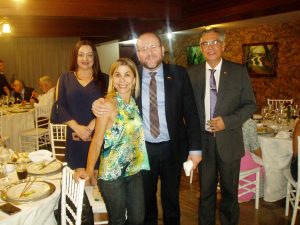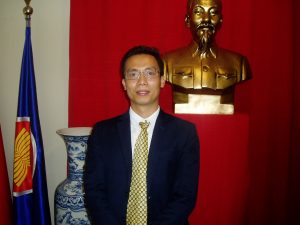 Among the guests for the decoration event were diplomats and members of the Brazilian press. Everyone congratulated Ambassador Marco Brandão for the honor. After the award, a lunch with typical Vietnamese dishes was enjoyed by all.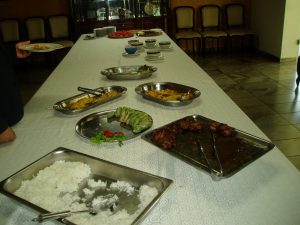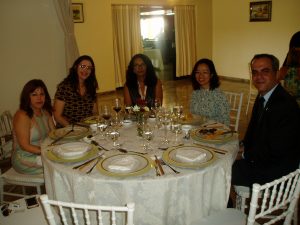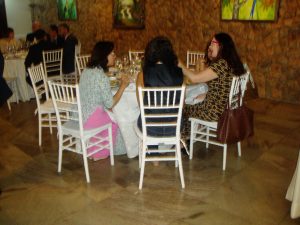 THE GUIDE congratulates Ambassador Do Bha Koa on the award given to Brazilian Ambassador Marco Brandão, as well as congratulating him on the merit of the honor!
THE GUIDE informs that for free coverage of diplomatic events, the invitations should be sent to:
                               Mr. Pedro Paulo Moreira
                               President Director
                               THE GUIDE Business Consultancy
                               Setor Bancário Sul – SBS, Quadra 02, nº 12, Bloco E
                               Ed. Prime Business, sala 206
                               Brasilia DF CEP 70070-120
If your prefer, send the invitations to the e-mails: pedro@theguide.com.br  or  pedromoreirabsb@gmail.com
Service information:  Rainbow Gastro Drinks is a fun option in Brasilia that values ​​diversity, all forms of friendship and love for all colors, tastes and all possible public. Click here to know it!