On 2 October 2021, the Embassy of India in Brasilia celebrated the 152nd birth anniversary of Mahatma Gandhi at the City Park, Brasilia. The event saw the participation of Ms. Vanessa Mendonça, Tourism Secretary of Federal District of Brasilia and was attended by members of the Mission along with their families, Indian community and Friends of India.
On this occasion, the dignitaries offered floral tribute to Mahatma Gandhi's bust which was donated by the Government of India and was installed in January 2020 in the City Park. In his remarks, Shri. B.C. Pradhan, Deputy Chief of Mission highlighted the importance of teaching and messages of peace and non-violence of Gandhiji in today's world. Ms. Vanessa Mendonça, Tourism Secretary of Federal District of Brasilia said that it was a great honour to receive Gandhi'ji's bust and reiterated the support of the Government of the Federal District for strengthening the cultural relationship between India and Brazil.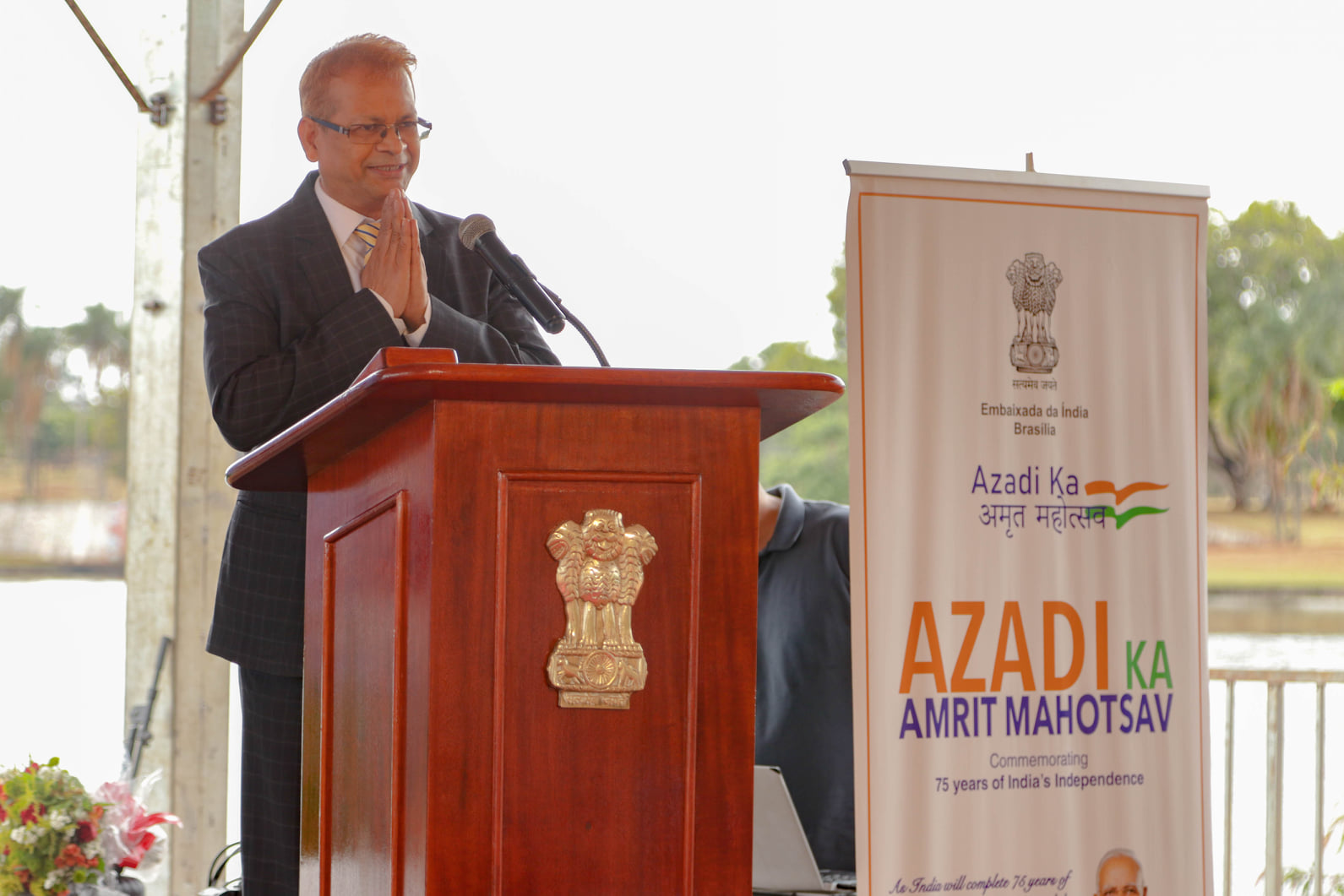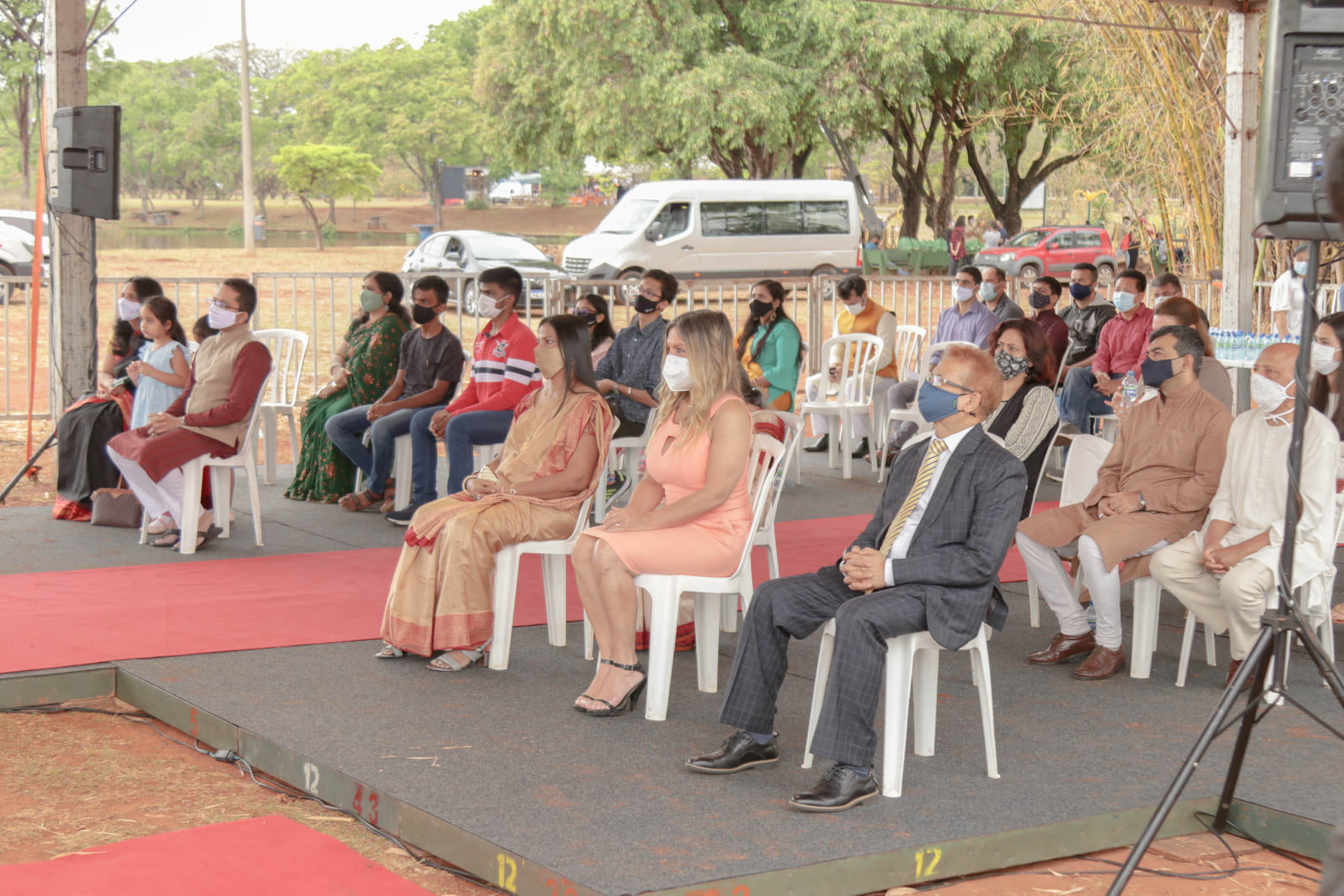 The event saw the singing of the bhajan 'Raghupati Raghav' by the Brazilian students learning Hindi. Mission also showcased the international musical medley of 'Vaishnav Jan To' by MEA and screened the promo video of the award-winning play 'Yugpurush: Mahatma's Mahatma.' The event was part of activities organized by the Mission to celebrate Azadi ka Amrit Mahotsav (75 years of India's Independence).
 THE GUIDE congratulates the Embassy of India for the beautiful event and for the ocassion of Mahatma Gandhi's birthday! 
The diplomatic corps publications in this page are free of charge.
We kindly request the members of the diplomatic corps to send the texts in English and Portuguese, in Word format, to the email: pedro@theguide.com.br. You can also send an image in jpeg format related to the text.