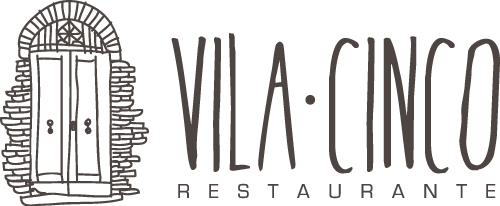 The restaurant Vila Cinco brings to the capital the atmosphere of the charming villages of the world, with a warm and cozy environment, but modern and with innovations that go from the decoration of the place to the gastronomy. Signed by the chef Melquisedeque Tavares, from the state of Pernambuco, the menu offers the best of contemporary gastronomy without losing the comfort and the taste of the affective food of the childhood home.
To ensure an unforgettable gastronomic experience, the menu of the restaurant is varied with options of filet mignon, special cuts, fish, lobsters and prawns, as well as gourmet sandwiches, entrees and special treats, desserts and drinks for a pleasant meal at any time of the day.
To awaken the five senses, the flavor, the ambiance and the aromas join the good live music in the happy hours of the restaurant in the unit of Brasilia Shopping, with varied programming throughout the month.  At the Brasília Airport unit, guests can enjoy a delicious breakfast, as well as lunch and dinner options available at all units.
Reservations can be made by telephone and there is still the option of holding events with convenience and exclusive services. Check the addresses and opening hours and come to Vila Cinco!
Brasília Shopping
Shopping External Area
Monday to Saturday from 11:00 a.m. to midnight. Sundays and holidays, from 11:00 a.m. to 10:00 p.m.
Phone: (61) 3047-8680
Airport of Brasilia
Food Square in the 2nd Floor
Monday to Friday from 8am to 11pm. Saturday from 8am to 10pm. Sunday and holidays from 8am to 11pm
Phone: (61) 3364-9233
Capital Squash Center
Complexo Clube Coat (Club Coat Complex)
Monday to Friday from 8 a.m. to 10 p.m. Saturday from 9 a.m. to 2 p.m.
Phone: (61) 3226-5187
O Restaurante Vila Cinco traz para a capital o clima das charmosas vilas do mundo, com ambiente aconchegante e acolhedor, mas moderno e com inovações que vão da decoração do ambiente à comida. Assinado pelo chefe pernambucano Melquisedeque Tavares, o cardápio oferece o melhor da gastronomia contemporânea sem perder o conforto e o sabor da comida afetiva da casa da infância.
Para garantir uma experiência gastronômica inesquecível, o cardápio do restaurante é variado com opções de pratos de filé mignon, cortes especiais, peixes, lagostas e camarões, além de sanduíches gourmet, entradas e petiscos especiais, sobremesas e drinks para uma refeição agradável em qualquer momento do dia.
Para despertar os cinco sentidos, o sabor, o ambiente e os aromas se unem à boa música ao vivo nos happy hours do restaurante na unidade do Brasília Shopping, com programação variada ao longo de todo mês. Na unidade do aeroporto de Brasília os clientes podem desfrutar de um delicioso café da manhã, além das opções de almoço e jantar disponíveis em todas as unidades.
As reservas podem ser feitas por telefone e ainda há a opção de realização de eventos com comodidade e serviços exclusivos. Veja os endereços e horários de funcionamento e vem pro Vila Cinco!
Brasília Shopping
Área Externa do Shopping
De segunda a sábado das 11h às 00h Domingos e feriados das 11h às 22h
Telefone: (61) 3047-8680
 Aeroporto de Brasília
Praça de Alimentação 2º Piso
De segunda a sexta das 8h às 23h. Sábado das 8h às 22h. Domingo e feriados das 8h às 23h
Telefone: (61) 3364-9233
Capital Squash Center
Complexo Clube Coat
De segunda a sexta das 8h às 22h Sábado das 9h às 14h
Telefone: (61) 3226-5187