Here is quick to rent a car!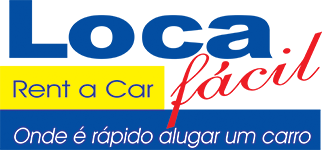 Loca Fácil Rent a Car is a company that has been in the car rental market for 14 years. We are located at Hotel Carlton, in Setor Hoteleiro Sul – SHS, near Pátio Brasil Shopping.
Our experience in the market allows us to always offer updated models with lower cost, economy and performance among the options available in each segment. Customer dedication is a priority.
We offer you quality cars including a model for seven people
We pick and drop off clients at the airport, at home or at work (plano piloto)
Rentals with special fees
We do not charge for additional driver
Constantly renewed fleet
Wide range of vehicles
Fast and efficient service
Unbeatable price
No surprises with different fees at the end of the contract
Rent with prior approval of registrationWe are looking forward to your visit!
A Loca Fácil Rent a Car é uma empresa que está no mercado de locadora de veículos há 14 anos. Nossa experiência no mercado nos permite oferecer sempre modelos atualizados com menor custo, economia e desempenho entre as opções disponíveis em cada segmento. A dedicação ao cliente é uma prioridade.
Oferecemos veículos de qualidade, incluindo um modelo para sete pessoas
Buscamos e levamos no aeroporto, em casa ou no trabalho (plano piloto)
Locações com os mais variados perfis
Não cobramos por motorista adicional
Frota constantemente renovada
Grande variedade de veículos
Atendimento rápido e eficiente
Preço imbatível
Sem surpresas com taxas e mais taxas no encerramento do contrato
Cadastro com análise personalizadaEstamos aguardando sua visita!