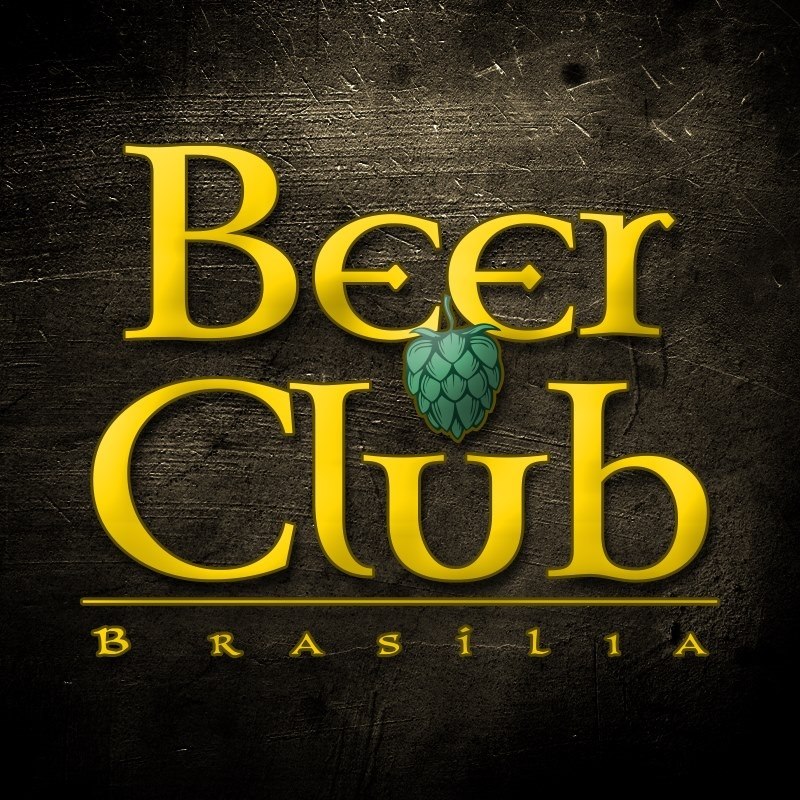 Beer Club is more than a local bar. The Beer Club is a place for those who like special beer and for those who do not know  they like it yet!Located in Asa Sul, Beer Club promises a unique experience with beers from Brazil and abroad. The venue has four main rooms: a main hall, the Bier Garten balcony, a private room in the basement and the upper hall (with gourmet bistro).  Beer Club carries in its essence all the magic of the British Pubs and all the traditionality of the Brazilian botecos, including in the menu feijoada and gizzards, with special touch of beer and special spices, of course.
Beer Club offers different features that promise to please lovers of the good beer. One of the novelties Beer Club brings is an infuser capable of providing new aromas and flavors in the drink. The mechanism, the first in Brasilia, is already widely used in bars abroad and also in Brazil, being named "hopinator". Customers will find approximately 150 different labels, from the most common to the rarest, such as cerveja Deus, Zlatoprazske Lager, Brewdog – and many others.
Beer Club also offers the myTapp system, with 13 draft taps plugged in for the customer to serve as much as they wish.  Beer Club's exclusive feature, the My Tapps allow automation in the way of serving your beer or draft beer. Freedom, ease and comfort for you to "beer yourself" however you want.
In the gastronomic field, the venue presents the concept of the beer cuisine, that is, all the dishes take beers in the making. Chef Gabriel Rogério, who also advised another brewery recently opened in the capital, is the responsible for the menu. Menu with traditional snacks recreated in the Beer culture, also served as executive dishes, for delicious lunches from Monday to Friday. Yes, we do serve lunch!
At Beer Club, the mondays are filled with Jazz, in the Jazz'n Beer nights, with the band Treboljazz . On Tuesdays, comedian Hugo Veiga commands the BEER COMEDY CLUB. And, on Saturdays, it's feijoada day,  beer cuisine style. Made in a traditional way and finished with what we know best: beer.
The space also has a reserved and exclusive room to enjoy with friends or hold small events – a VIP room with exclusive beers plugged into three My Tapps.
Beer Club é mais do que um bar. O Beer Club é um lugar para quem gosta de cerveja especial  e pra quem ainda não sabe que gosta!   Localizado na comercial da 403 Sul, Beer Club promete uma experiência única com cervejas do Brasil e do exterior. Ideia dos amigos de infância e sommeliers de cerveja Helius D'Agostini, Heber Brenner e Eduardo Meira, a casa conta com quatro ambientes: um salão principal, a varanda Bier Garten, sala privativa no subsolo e o salão superior (com bistrô gourmet). Carrega em sua essência toda magia dos Pubs Ingleses e toda tradicionalidade dos botecos Brasileiros, incluindo no menu feijoada e moela, com toque especial de cerveja e temperos especiais, claro.
O Beer Club oferece alguns diferenciais que prometem agradar os amantes da boa cerveja. Uma das novidades é um infusor capaz de proporcionar novos aromas e sabores na bebida. O mecanismo, o primeiro em Brasília, já é amplamente utilizado em bares no exterior e também no Brasil, sendo batizado de "hopinator". Os clientes encontram, aproximadamente, 150 rótulos diferentes, dos mais comuns até os mais raros, como a cerveja Deus, a Zlatoprazske Lager, Brewdog – e muitas outras.
Outro diferencial no Beer Club é o sistema My Tapp, com 13 torneiras de chope plugadas para o cliente se servir na quantidade que desejar.  Único em Brasília, exclusivo do Beer Club, as My Tapps permitem uma automatização na forma de servir sua cerveja ou chop. Liberdade, facilidade e comodidade para você "cerva-se" como quiser.
Já a parte gastronômica segue o conceito do beer cuisine, ou seja, todos os pratos levam cervejas no preparo. Quem assina o cardápio é o chef Gabriel Rogério, que também prestou consultoria a outro estabelecimento cervejeiro recém-inaugurado na capital. Cardápio com petiscos tradicionais repaginados na cultura Beer. Também servidos em formato executivo, para deliciosos almoços servidos de segunda à sexta. Sim, nós temos almoço!
Segundas-feiras regadas por Jazz, chamadas Jazz'n Beer, com  banda Treboljazz. Nas terças, o humorista Hugo Veiga comanda o BEER COMEDY CLUB. E, aos sábados, uma feijoada para chamar de nossa! Bem no estilo beer cuisine. Feita de forma tradicional e finalizada com o que entendemos de melhor, cerveja.
O espaço conta também com sala reservada e exclusiva, para curtir com os amigos ou realizar pequenos eventos – sala VIP com cervejas exclusivas plugadas em três My Tapps.